Bixby Is Here – A Look into Samsung's Latest AI Assistant
---
On July 19, Samsung officially rolled out its digital assistant, Bixby, in the United States. While this was a huge announcement for the South Korean tech giant, Bixby is actually not a brand-new, fresh-off-the-presses tool — a lot of people already knew that it existed. Samsung Galaxy S8 phones were built with a dedicated button for the digital assistant, and Bixby was already available for Samsung users in South Korea.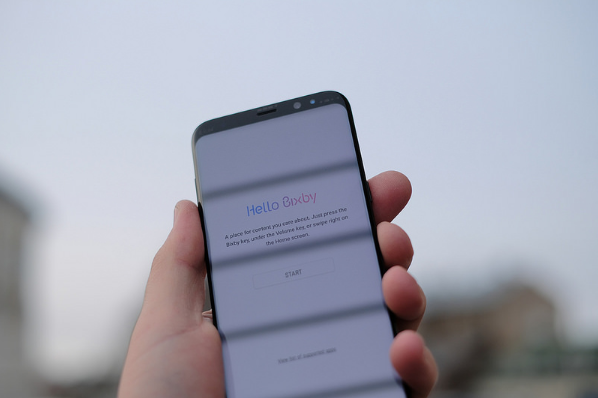 So Bixby's arrival in the United States didn't exactly take most people by surprise. The real question, then, is less about "What can Bixby do?" and more about "Is it worth the months-long wait?"
Answering this question isn't easy.
Just What is Bixby
The digital assistant market already has a few major players. Google, for one, has become the pinnacle of AI and machine learning with Google Assistant. Microsoft has successfully introduced Cortana, Apple has been captivating iOS users with Siri for years. And Amazon has started to further expand its retail kingdom with Alexa.
These tech giants prove that even though convincing people to use digital assistants was a slow process, more and more mobile users are becoming comfortable with talking to their devices. This observation is supported by a recent report by research and consulting company Ovum, which forecasts that more than 7.5 billion mobile devices will have digital assistants installed in them by the time 2021 rolls around.
With these in mind, it's easy to infer that Samsung's main goal for creating Bixby is to get on the digital assistant bandwagon. But, if you look closer at its latest tool, you'll see that Bixby's functions are different from its competitors.
Bixby's Approach
This comes from the fact that it's mostly focused on helping you use your device hands-free — a feature called Bixby Voice. For example, if you're exercising and want to listen to upbeat music, you can tell Bixby to turn on your Workout Playlist on Google Play. If you're meeting with friends, simply tell Bixby to "text my location to my friends", and it will automatically access your device's GPS, record your location, and send it as an SMS to your contact.
According to Samsung's official page for Bixby, the digital assistant also comes with Bixby Vision. This means that it uses your phone's camera to translate foreign words and phrases, give you more info about a landmark, and search for images that are related to those you have in your Gallery. It can even help you with shopping: simply take a photo of the item you're interested in (e.g. a vintage bike or a pair of designer jeans), and Bixby will help you find an online shop that sells it.
Bixby also helps you quickly make notes, To-Do lists, and reminders that are integrated into the relevant apps, so you'll always remember the tasks you need to do no matter where you are on your phone. Like other digital assistants, it learns your habits and routines to eventually predict the apps and information that you need at certain times of the day.
Samsung Bixby: The Pros and Cons
On the surface, Bixby is highly useful particularly if you're always on the go and don't have the time to tinker with your phone's settings and apps. However, it comes with a long list of drawbacks along with its benefits.
For one thing, it only works with native Samsung apps for texting, voice calls, emails, weather, reminders, etc. as well as a few third-party apps like Gmail,  Google Maps, Facebook, Twitter, Spotify, and Uber. If the app you frequently use isn't on the list, you won't be able to use Bixby to navigate through it.
As mentioned above, Samsung's digital assistant is mostly designed to simplify the way you use your phone and access your apps and settings. Currently, it doesn't focus too much on answering your questions and giving you information about a wide range of subjects — which is what its competitors do.
Google Assistant, for example, can help you find restaurants in your area and provide you with directions to them. Siri can tell you the height of the Eiffel Tower, while Cortana can tell you a funny joke. Bixby, at the moment, provides irrelevant answers to questions or, at the very least, directs you to Google Search Results — you then have to decide which URL will give you the info you need.
What Users Think of Bixby
Samsung had launched a public preview program for Bixby back in June 2017, which means that hundreds of people have had early access to it and learned about its features.
Some of these early users love how Bixby has been integrated into apps. Steve Kovach of Business Insider points out that, instead of manually typing an address into Google Maps, you only have to tell Bixby to use the app to navigate home — which is more convenient and less time-consuming.
However, Google Maps seems to be the only exception to the rule. Many users have reported that using Bixby to access and change settings takes more time, not only because of the learning curve but also because the digital assistant is too slow. Dan Seifert of The Verge notes that he could have manually done a task three times within the span of time that it took Bixby to process his request.
Still, all hope is not lost for Samsung Bixby. It might take some time for Samsung users to get used to it, but there's a chance that its adoption rate will increase in the near future. In fact, in Ovum's Digital Assistant and Voice AI-Capable Device Forecast for 2016 to 2021, it has predicted that Bixby will have 14.5 percent market share in 2021. This puts it just behind Google Assistant (which took the top place with a 23.3 percent market share) and a bit ahead of Apple Siri (which grabbed third place with a 13.1 percent market share).
The Verdict
So is Bixby worth the months-long wait? Well, if you own a Samsung S8 or S8+, you might appreciate having another digital assistant on your device other than Google Assistant. But, until Samsung improves Bixby and gives it a competitive edge, it probably won't be the first choice of many mobile users who are used to the speed and convenience offered by established digital assistants.
Comments
comments
---
Trending Now