---
As a frequent business traveler or freelancer, the devices that your work depends on are very dear to you. They have to be in top shape wherever you are. Yet, no matter how careful you try to be, there's still no guarantee accidents won't happen. A hard disk can fail unexpectedly, an airplane beverage spill short circuits your device, or who knows what else.
In the unlucky event of device damage (software or hardware), the downside of being a digital nomad or traveling entrepreneur is not knowing where the repair shops are or being confident in the service you'll receive there. Also, these emergency fixes have you backed into a corner, with no time to compare fees in order to obtain both good and affordable help. Whether traveling for work or pleasure, this nightmare situation will leave you tossing and turning in your hotel bed.
Alternatively, what if you could easily call for help and book a professional repair technician to come to you, wherever you are? Yes, that's a reality. It's called onsite tech support, which is a service for anyone who wants accurate and fast solutions for their tech problems.
Why exactly is onsite tech support more convenient?
The issues will be properly diagnosed.
Onsite tech support can perform both software and hardware checks and their diagnoses capabilities are advanced. The sooner the problem is figured out, the sooner your device will be repaired. Insights can be shared, too, which will help you take the necessary measures to prevent whatever is wrong with your laptop, external hard drive, etc. from happening again.
You're more likely to ask for help for other tech issues.
If you've noticed anomalies intermittently happening in your device, you can directly ask the representative to check them. Great onsite tech support is always ready to accommodate anything that you might need help with.
You can verbalize the issue more clearly.
Calling online tech support may be difficult for you, especially if you're anxious over the phone. By having tech support actually come to you, you can SHOW them what's going on. 
You'll see and know that the issue is being addressed.
In a repair shop, you might have to wait for an existing queue to clear up. In an online support setting, you might not be too sure about the instructions given to you. With onsite tech support, you'll see every troubleshooting method being employed, and you'll be informed of different solutions for the issue.
All your data is safe.
There's a reason why you're hesitant to leave your device in the repair shop. Data breaches can happen in many ways, intended or unintended. With onsite support, which is done in your presence, you can be at ease with your computer never leaving your sight.
You'll save time.
Taking your device to a repair shop takes time, especially when you're unfamiliar with the location you're currently in or don't have your own vehicle. This is in addition to the time already lost in comparing repair shops for service standards, cost, and availability. Some repair shops may even insist that you leave your device with them and not be able to guarantee it will be ready within the timeframe you need. Onsite repair means your technician comes and completes your repair right away, and you focus on something else nearby — either working on a different device or enjoying your time off. 
You can save a lot of money.
Repair shops may naturally want to charge more when they can, giving you a "quote" based on what they think they can squeeze out of you. Onsite tech support posts standard rates and can charge you less because there isn't the overhead of a brick-and-mortar location. Some services can even offer discounts.
The job is always professionally done.
A great tech support company will have strict technician screenings and the highest quality standards. When your onsite tech support is delivered through a nationwide, Better Business Bureau rated company, you can read the thousands of reviews and feel confident that you're getting expert level service, with no hidden fees, from a background checked and insured professional.
You get to enjoy your working vacation.
The stress that comes with device damage is always palpable. Onsite technicians will be more understanding of your needs, making sure your working trip goes as planned.
What to Expect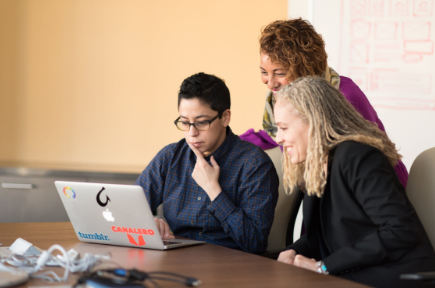 Contacting the right tech support company that provides onsite support is the first step.
Quick fixes will be explored, and you'll be fully informed about your options, from diagnosis to successful repair. If the issue requires the technician to bring the device to headquarters, they'll let you know how long it will take and bring your device right back to you. You can determine if this works with your trip's schedule or if you need to hold off on repairs until you've moved onto your next stop or returned home.
These are the qualities of an excellent IT technician that you can expert through an A+ Better Business Bureau rated tech support company:
Excellent problem-solving skills

– You wouldn't want to have a tech support professional who constantly consults with others to a point of dependency. A great technician always finds a way to resolve a problem when the known method isn't working as expected.

Great attention to detail

– The more scrutinizing the tech is, the more likely he is to spot more issues at a quicker rate. Attention to detail is crucial to avoiding the tiniest of miscalculations or errors.

Great communication skills

– Techs must be great listeners and should be able to help you properly express what little you know abut an issue.

Passion for technology

– If a technician is passionate about their work, then they're more likely to know more about several different issues. This is because they always strive to learn more about their expertise and about technology in general.
In the end, try not to stress yourself too much. Remember that as a traveling entrepreneur or digital nomad, enjoying your current location is part of work. Trust the process and trust the technician. Take this opportunity to explore your area instead and enjoy the vacation part of your working holiday.
---
Trending Now
You may also like