A Roku player allows you to watch thousands of movies and TV shows on apps (also called channels). Just like you download apps on your smartphone, you can also download channels on your Roku device. There are numerous paid and free channels that you can add in three ways: from the device, from the Roku website, or from the Roku mobile app. Here's how to add apps on your Roku device:
Adding Apps Using Your Roku Device
Press the Home button on your Roku remote. This will take you to the home menu.

On the left sidebar, click on Streaming Channels option. This will open the Roku Channel store.

Choose a category or select Search Channels and type in the channel you want to add. When browsing lists, you can press the Rewind button or the Fast Forward button on your Roku remote to go up or down a page.

Press OK on the remote to learn more about a channel. This will display the synopsis and rating of the channel and show you screenshots.

When you find a channel you want, click Add Channel or Buy. If the channel is free, the button will read Add Channel. If the app requires payment, the button will read Buy with a price. Either method will install the channel on the home page of your Roku menu.
If you have a Roku account PIN, you might be required to enter it here.If you don't have a PIN, follow any additional instructions for payment.
Adding Apps Using the Roku Website
If you're away from your Roku device, you can add channels using your computer.
Go to ChannelStore.Roku.com.
Then click Sign In. If you do not see this in the upper-right corner of your screen, you can expand your browser window or zoom out.

Sign in or create an account.
Finally, choose a channel and click Add Channel. You can browse channels by category or genre. Or you can search for channels using the Search channel box. When you find a channel, you can click Details to see the synopsis, rating, screenshots, and the price.
If you are purchasing a paid channel, you will need to complete additional steps.
How to Add Apps Using the Roku Mobile App
You can also add channels using your smartphone.
Download the Roku app. You can find this app on the Apple App Store and the Google Play Store.
Open the app and tap the Channels icon. You can find this on the navigation bar at the bottom of the screen. If this is your first time using the app, you will then have to click Connect in the next window. Then you will have to pair your device by selecting it from the list that appears.
Then tap Channel Store in the top menu.
Scroll down to search by genre or tap the magnifying glass icon to search by name.
Finally, select Add Channel.
If this is a paid app, follow the instructions to purchase the channel. If you have a Roku account PIN, you will be required to enter it.
If you're having problems with your Roku remote, make sure to check out our guide on how to pair a Roku remote.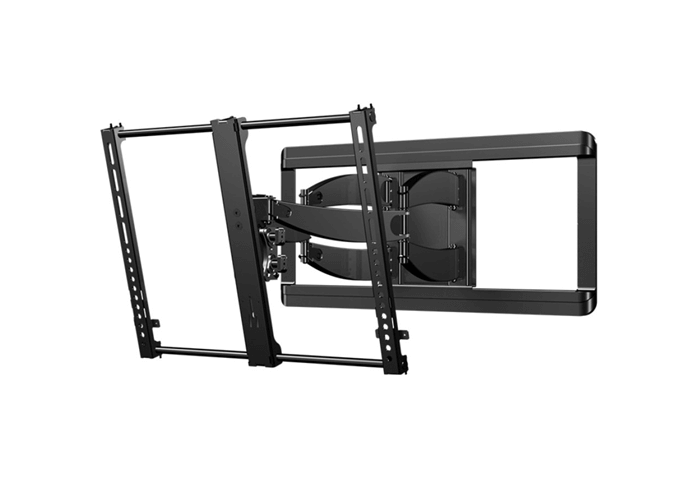 $278.90
$319.99
in stock
9 new from $278.90
as of May 23, 2022 6:28 pm
Last updated on May 23, 2022 6:28 pm
HelloTech editors choose the products and services we write about. When you buy through our links, we may earn a commission.