---
With the promise of low latency, high speeds, and greater amounts of data transmission, everyone can't wait for the activation of 5G mobile internet and what it could mean for other technological innovations … such as 5G powered self driving cars!
If you're not yet familiar with 5G mobile connectivity, the soon to arrive successor of the current 4G LTE standard, check out our other article, 5G: The Next Evolution of Mobile Network Technology.
While automotive adoption of 5G may not arrive in early 2019, with the release of the first wave of 5G enabled mobile devices, when it does it will surely make a huge difference in the way you drive and how autonomous vehicles operate.
What happens when 5G is behind the wheel?
Unlimited web access on the road
Does your car have a 4G LTE connection onboard? It's a nifty feature, no doubt, until everyone in the vehicle is using the same network and the speed and signal drops.
With 5G, seven people in an SUV can share the same network without the limitations of 4G. Everyone can stream HD videos while on the road with no problem at all.
There's a reason why it takes a few seconds for your car door to unlock after you trigger it remotely with your phone or smartwatch: 4G requires time to process the amount of information sent over the wireless network.
But due to 5G's low latency technology, delays are minimized even with the same amount of information needing to be processed. It is also less complicated and more secure than NFC. 5G could also allow web-authenticated car locking and unlocking.
A 5G connection will give car manufacturers better and quicker access to vehicles so they can draw data for monitoring and future improvements. This is especially vital for electric cars where automakers need to monitor battery levels and other data.
Connected electric/hybrid cars
With your car, mobile device, and the web linked via 5G, you can remotely monitor battery levels, keep track of the charging status, plan a smart route, and search for charging stations. All these things can be done at a faster pace, too.
And if you've ever experienced having your electric vehicle (EV) unplugged without your knowledge, you can put an end to this and catch the culprit in the act.
What is even better is that you will know which charging station you can go to, and whether it is occupied, before you run out of battery.
Self-driving cars minus the safety driver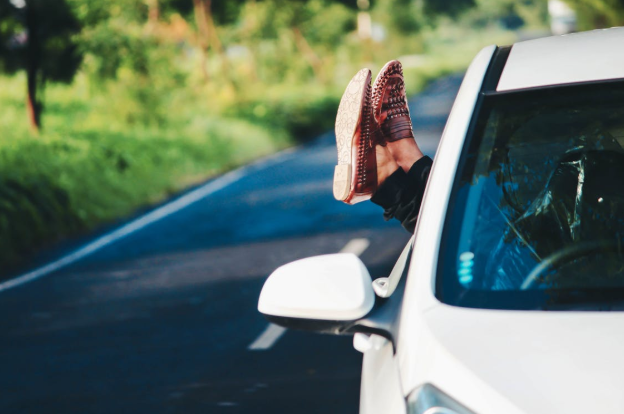 Udelv, the creator of the first custom-made autonomous and electric delivery car that travels on public roads, is banking on 5G's low latency to help remote safety drivers to handle the car from a central data center instead of riding in the vehicle as it makes deliveries.
Right now, a human "safety driver" is required to go with the vehicle while it is still in the testing phase. But 5G's capabilities can change all this and more.
But what makes this wireless network truly astounding when used with a fleet of autonomous trucks and vehicles is the numerous possibilities it brings. Self-driving vehicles will be able to communicate with one another and with other infrastructures seamlessly. This will eliminate input lag, and cars can move simultaneously and in formation. Any traffic inefficiency is then reduced.
---
Trending Now