When Apple first released the HomePod, it was a bit of a tough sell. At $300, the original HomePod was much more expensive than almost any other smart speaker on the market. After Apple released the HomePod Mini for only $99, it has become a more viable option. But is it worth it to get the HomePod Mini, or should you get a cheaper smart speaker instead? Here is our review of the HomePod Mini, and the best features and biggest failures you'll get with Apple's newest smart speaker.
Mini-Review of the HomePod Mini
There's a lot to love about Apple's new budget smart speaker, but it does fall short in some areas. The HomePod Mini sounds surprisingly good for its size, and it offers great features for iPhone users. However, it doesn't work with as many devices as Alexa and Google smart speakers. Plus, you'll need an Apple Music subscription to get the most out of the HomePod Mini.
Design: Good
The HomePod Mini is surprisingly small. At just 3.3 inches tall, it's about the size of a Magic 8 Ball. Since it's so small, you can place this stylish smart speaker anywhere. It has a mesh covering that comes in two basic colors, white and space gray. However, the power cable does not detach, and it might not be long enough for your needs.
Controls: Not So Great
The top of the HomePod Mini features a smooth plastic surface that lights up when you touch it or talk to Siri. There are also three touch controls on the top of the speaker that you can use to turn the volume up or down and pause or play your music. However, it's impossible to see these buttons unless the speaker is in a bright location or it is lit up.
Sound Quality: Surprisingly Good
The HomePod Mini sounds much better than I thought it would. My music always sounds crisp and accurate, whether I am listening to smooth jazz or hard rock. But the HomePod Mini really shines when it comes to producing deep bass. You can actually feel a slight rumble when you turn the volume up, especially with songs like Bad Guy by Billie Eilish or Seven Nation Army by the White Stripes.
When compared to Amazon and Google's budget speakers, the HomePod Mini sounds ten times bigger. While I never really used my Echo or Google smart speakers to listen to music, I often use the HomePod Mini to play songs when I'm working at my desk. It can't compete with my bookshelf speakers, but it is much better than wearing headphones all day or listening to music from my tiny laptop speakers.
The HomePod Mini sounds so good because it was designed for playing music. It has a single four-inch downward-facing driver and two passive radiators that help boost the bass. There's also an acoustic waveguide at the bottom that pushes audio out in every direction to give you 360-degree sound. This means music always sounds great, no matter where you place it in the room.
Using the HomePod Mini as a Music Assistant: Great (as long as you have Apple Music)
When I first got the HomePod Mini, I didn't have an Apple Music subscription. So, when I asked Siri to play a song, my HomePod Mini would simply respond with, "I can't find that music in your library."
After I broke down and finally got an Apple Music subscription, Siri has become the best music assistant I have ever used. However, you can only ask Siri to play songs on Apple Music. That means you won't be able to listen to the playlists you created on your iPhone, but I haven't found a single song or band that Siri won't play.
While other smart speakers don't require you to pay for a subscription to play music, you can't usually request a specific song. For example, when I asked Google to play the 'Talking Heads' on my Nest Mini, it started playing 'Down Under' by 'Men at Work.' While it's sort of similar, it's not really what I wanted to listen to.
Connections: Good (when they work)
Unlike most smart speakers, the HomePod Mini also doesn't let you stream music from your smartphone via Bluetooth. Instead, you have to use AirPlay, which requires a reliable WiFi connection and only allows you to play music from your Apple devices.
To use AirPlay, all you have to do is swipe up or down (depending on what iPhone model you have) to open the Control Center. Then tap the triangle icon with the emanating circles. Finally, choose your HomePod Mini from the list of available devices.
You can also play music from your iPhone by holding it close to your HomePod Mini. The "Handoff" feature will pause your music on one device and play it right where you left off on the other device. This can be really cool when it works. But sometimes, I end up waving my iPhone around my HomePod Mini, and nothing happens, which can be more frustrating than using AirPlay.
So far, Siri has never had trouble hearing me or understanding which song, band, album, or genre I have requested. The HomePod Mini has four microphones that are designed to listen for Siri's "wake word." Siri has almost always been able to hear me, even when I am standing far away and the music is playing loudly.
However, when I say, "Hey, Siri," my iPhone will usually light up too. Somehow the devices can usually guess which one I am talking to, but not always. For example, if I'm listening to music from my iPhone with headphones on, and I ask Siri to play a different song or playlist, it might start playing on my HomePod Mini instead of my iPhone.
Using the HomePod Mini as a Hands-Free Assistant: Great
One of the best features of the HomePod is how easily it syncs with my iPhone. I can ask Siri to add something to my shopping list, and it will instantly transfer to my iPhone. This way, I don't have to touch my iPhone to set an alarm, add a reminder, or create a new note.
Before I got the HomePod Mini, I would ask Alexa to add items to my shopping list. But when I got to the grocery store, I would have to open the Alexa app and tap on More > Lists & Notes > Shopping in order to see my shopping list. Now that I have added widgets to my iPhone, my notes and reminders are directly on my home screen.
If you want to know more about how to customize your home screen with widgets, check out our list of the best iOS 14 features, and how to use them.
Communication: Okay
The HomePod also allows you to make and receive phone calls without touching your iPhone. When you get a call, you can simply ask Siri to answer, and you will hear the other person on your smart speaker.
The few conversations I have had using the HomePod Mini have been good, at least from my end. However, when I ask the person on the other end of the line how I sound, I don't get a lot of positive feedback. Some people have told me that I sound very quiet, while others have said that I sound like I am "in a phone booth."
Smart Home Control: Not the Best
Siri doesn't work with nearly as many smart home devices as Alexa or Google. Plus, the few devices that do work with Apple HomeKit are usually much more expensive. For example, there is only one video doorbell that currently supports Apple's HomeKit Secure Video standard, and it costs $200.
The only smart device I have that supports Apple HomeKit is my Apple TV. I can use my HomePod Mini to ask Siri to turn on and off my Apple TV, which also turns my actual TV on and off. Then I have to use the remote to select a show, but when I am watching something, I can use my HomePod Mini to pause, rewind, and fast forward.
You can also use the Shortcuts app on your iPhone to create your own voice commands. For example, you can create a shortcut that turns off all your smart lights and turns on your Apple TV whenever you say, "Siri, let's watch a movie." However, these shortcuts can be very complicated to set up, and there is a limit to what you can do with them.
Set Up: Very Easy
The HomePod Mini requires you to have an iPhone or iPad to set it up. If you have one of these devices, all you have to do is place it near the HomePod Mini and follow the instructions that appear on your device. The entire setup process takes less than five minutes, and it is much easier to set up than any other smart speaker.
Should You Buy the HomePod Mini?
While it might be more limited when it comes to its controls, connections, and smart home capabilities, the HomePod Mini is a must-have for any Apple users, especially if you have an Apple Music account.
If you still can't decide between a HomePod, an Echo, or a Google Nest after reading this review, make sure to take our short quiz to find the best smart speaker for you.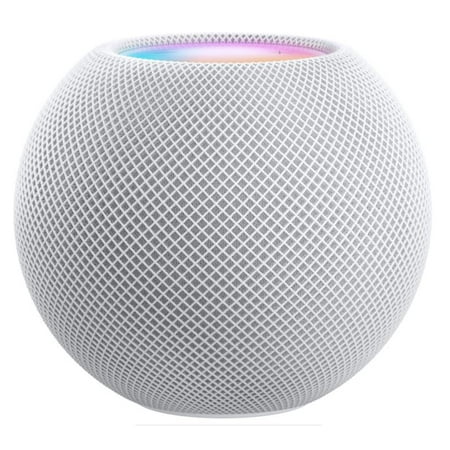 HelloTech editors choose the products and services we write about. When you buy through our links, we may earn a commission.
Thanks for your feedback, add a comment here to help improve the article