Top IoT Devices and Innovations for a Connected and Convenient Life
---
Like most things technology-related, the Internet of Things (IoT) continues to evolve and expand thanks to companies that have made it their goal to further enable different devices to work together seamlessly without the need for interaction amongst humans or between a human and a computer.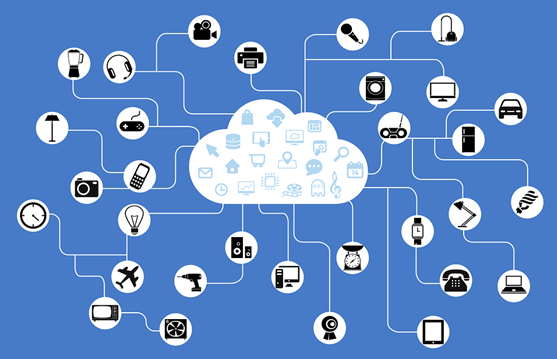 Built to adapt, connect, respond, and influence one another, this spectrum of interconnected devices makes life easier and more convenient. Imagine a device that will warm up your car on a frosty morning the moment you wake up or a gadget that turns on and adjusts the thermostat before you come home. As long as these electronics are connected to the internet, living the easy life only takes one push of a button.
What are these products that can enhance your life so significantly, and who are the companies that created them?
Smart Light Switches
Deako brings to you smart light switches that will smarten up your existing lighting system without changing a lot of things.
Create a specific lighting scene for the right mood, program it to turn off all the downstairs or upstairs lights in one tap, and so much more.
What is even better is that you can do all these from a mobile app.
Smart Wi-Fi LED Bulb
TP-Link provides a smart bulb that changes hue to reduce energy consumption and help you control your home's lighting. Control it directly from your home Wi-Fi or through the Kasa app to track energy consumption, adjust color and brightness, and program when to turn it on or off.
It also works with Google Assistant and Amazon Alexa.
Intelligent convection oven
This smart oven from June uses a camera to identify what you are cooking and provide suggestions. From your mobile phone, watch, Amazon Alexa, and other connected devices, you can track your cooking's progress.
With this innovative product, you can go from kitchen clueless to master chef with just a press of a button.
Medical Emergency Bracelet
MyMDBand turns you into a walking medical chart, complete with information on allergies, previous medical conditions, current medications, vaccinations, latest medical tests, and much more.
Apart from GPS and location information of the wearer, the wearable digital device can switch to any local language when delivering information. In the event of an emergency in a foreign country, the language will not be a barrier.
Smart Smoke Alarm
Unlike existing smoke alarms in the market, this innovation from Roost will send a notification to your mobile phone when it's time to change the battery (instead of chirping at an ungodly hour).
It comes with smarter features, better and more accurate detection, and mobile phone notification if your alarm sounds when you're away. It also notifies friends and family if there's an emergency.
Fleet Data Platform
This data platform from Samsara supports industrial and fleet applications, such as asset utilization, energy monitoring, and vehicle tracking. Use it for remote and power monitoring and cold chain management.
What is great about this innovation's app is that it provides a complete solution that works with any modern Android or iOS devices.
Air Monitoring Device
Despite your best efforts to keep your place clean, indoor air quality can still go from fresh to stale. But with Awair's air monitoring device, you will know when air quality becomes stale because of toxins and chemicals.
The device will also provide you insights and tips on how to improve air quality, and it can turn on your connected humidifier when needed.
Smart Remote Control
This smartphone platform from Ray lets you control all your entertainment devices so you won't need separate remote controls for different gadgets.
Compatible with hundreds of devices, you just need your mobile phone to control them remotely. One of its best features is that it will learn from your preferences of movies and TV shows and then search for similar programs.
Smart Firewall
This security product from Cujo protects your connected devices from hacking and other cyber threats. The protection it offers is on a business-level, providing you the security you need.
It also comes with parental control and monitoring features.
Connected home speaker
Sonos offers Play:5, a speaker that connects to all types of devices and streams music over Bluetooth and Wi-Fi with incredible sound. And even when you pick up a call, music playing will not be interrupted.
Smart Portable Speaker
Not your ordinary speaker, this innovative product from Invoxia Triby can be placed just about anywhere and will deliver your message. With Alexa voice service, you can use it to get news from the internet, leave digital messages, or make a phone call.
You can also use it to control home devices.
Eight Smart Cover
This bed cover from Eight will make any bed smarter, complete with a monitoring feature that tracks your sleep, thanks to its sensor layer.
It also comes with a dual zone warming feature for that extra cozy bed.
Almost any of your home's Wi-Fi-enabled devices can be connected to the Eight Smart Cover as well.
Gesture-Based Remote
If you think a remote control is fancy, and a voice-assisted device is even fancier, you will see that Singlecue is fanciest. This IoT device uses hand gestures to switch TV channels, turn on the thermostat, and send commands to other connected devices in your living room.
Compatible with over 100,000 devices, you only need to wave your hand or point a finger to control a wide range of electronics. No need for any other remote control devices.
Cloud-Based IoT SaaS Platform
This product from Jasper is designed to help startups, SMEs, and large businesses launch their IoT products and services, and then manage, distribute, and monetize them.
This provides IoT businesses with the IoT solutions they need to succeed in the competitive market. Some of the applications provided are billing and business automation as well as mobile service management.
IoT Hardware
Particle can be likened to the mother of all IoT as the company provides a platform where all IoT devices can be connected. It is the source that many developers rely on to build and enhance their technological innovations.
Final Word
IoT companies can be your strategic partner, and the products they offer can elevate both your personal and professional life. It's an exciting world with lots of options to explore; and, hopefully, one of the companies listed here has peaked your interest!
Comments
comments
---
Trending Now