If you're like most people, you probably have old electronics somewhere in your house. According to a World Economic Forum report, the US generates around 44 million tons of e-waste annually. That's a whole lot of electronics that don't have to end up in a landfill. If you don't want to throw your electronics in the trash, here's how to recycle your devices properly.
What Is E-Waste?
E-waste (an abbreviation of electronic waste) is a collective term for discarded electrical devices, such as old TVs, computers, cell phones, speakers, home appliances, and anything with a cord, plug, or battery.
Many factors have contributed to the rising problem of e-waste. The rapid pace of technology has created a situation where consumers are upgrading their devices more often. Some manufacturers even employ planned obsolescence as part of their strategy now. That means they intentionally design devices to become obsolete after a certain time to ensure demand for new devices continues to grow.
In addition, many states grapple with how to recycle electronics on a large scale. Some states don't even have e-waste laws at all. As a result, e-waste has become "the fastest growing domestic waste stream," according to the EPA (Environmental Protection Agency).
Can Electronics Be Thrown In The Trash?
There are certain electronics that should never be thrown in the trash. These include computers, monitors, laptops, cellphones, and printers. Throwing these in the trash is not only harmful to the environment, but it could also be illegal.
Part of knowing how to recycle electronics involves determining what you can and cannot throw away. With that said, there are electronic parts that are considered harmless. These include electronics with zinc, aluminum, copper, and gold. However, it is more environmentally-friendly to recycle them to reduce the mining activity done to extract these metals.
It's important to note that these electronics contain metals that can turn hazardous when mixed with sulfur, mercury, or Beryllium oxide. Devices with these toxic materials include batteries, computer monitors, and certain light bulbs.
When electronics are thrown in the trash, there are harmful chemicals that leak into the ground. As a result, they can contaminate the groundwater and the soil. Direct contact with (and inhalation of) the chemicals in e-waste such as lead, cadmium, and chromium can pose serious health risks.
To solve this, a number of states have made it illegal to throw certain electronics in the trash. For example, New York City's Guidelines for Electronic Disposal imposes a fine on anyone who throws their televisions, computer peripherals, monitors, and more in the trash. Similarly, the District of Columbia's Sustainable Solid Waste Management Amendment Act of 2014 makes it illegal to throw away TVs and computer monitors with screens larger than six inches.
To find out what e-waste landfill bans your state has enacted, check out this list from the National Center for Electronics Recycling (NCER). However, even if your state doesn't have e-waste laws, it's still a good idea to learn how to recycle electronics properly.
How to Recycle Your Electronics Properly
There are a couple of ways you can properly recycle electronic waste. These include selling your devices online, trading them in, or donating them to charity. You can also send them to a reputable recycling facility.
Sell Them
If your devices are still in good condition, you can try selling them online. There are lots of online marketplaces that you can use to sell your old electronics, as long as you're willing to put in the work.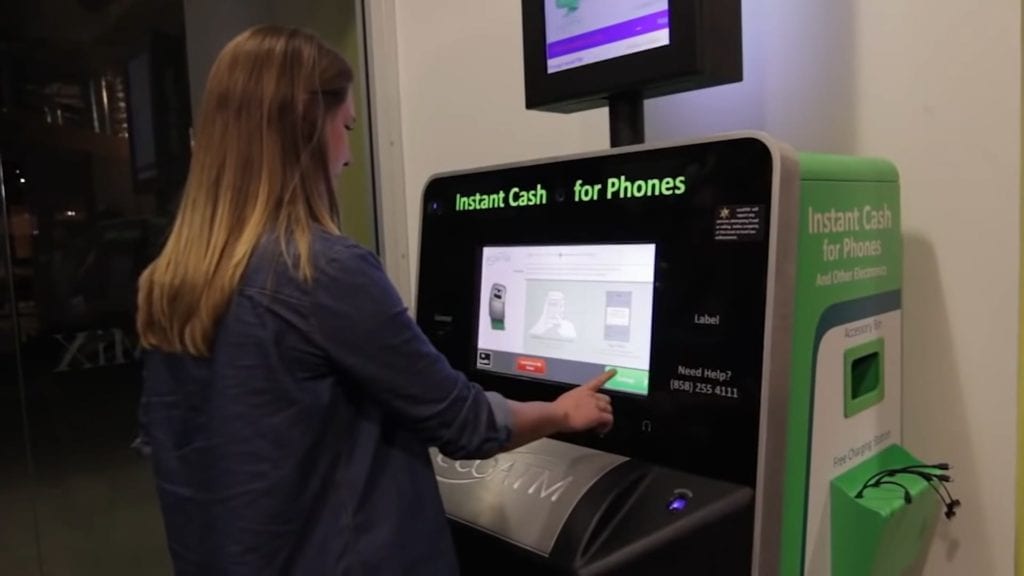 Trade Them In
Manufacturers and big-box retailers have trade-in programs that allow you to recycle electronics properly. These programs usually offer cash or store credit for bringing in your old and damaged electronics.
Donate Them
By donating your old electronics to charity, you can help others in need and get a tax break.
Recycle Them
There are many electronics recyclers that offer to take apart electronics and mine the metals and other reusable parts. However, the dumping of e-waste from the US to developing countries is an issue that hounds these businesses. When looking for a recycler in your area, make sure that they have an R2 certification. This way, you can rest assured that they follow sustainable practices.
A list of R2-certified recyclers is available from The Sustainable Electronics Recycling International (SERI) website. SERI also keeps a list of non-certified recyclers. In addition, you can check Earth 911's Recycling Search.
Now that you know how to recycle your electronics, don't forget to factory reset your devices before disposing of them. To find out more, check out our guides on how to reset your iPhone, how to reset your Windows 10 PC, and how to reset your Mac computer.
Thanks for your feedback, add a comment here to help improve the article