If your Amazon Firestick has been slow lately, and you want to know what's causing the problem, a good place to start is by doing a speed test. This will tell you the quality and speed of your WiFi signal to your Firestick itself. Here's how to do a speed test on a Firestick.
How to Check the WiFi Signal Strength (Easy Method)
To check the WiFi signal strength on your Firestick, go to Settings > Network and select your WiFi network. Then you will see your signal strength on the right side of the screen.
Launch your Firestick and select Settings from the top menu. You can access the top menu by clicking the up button (the top of the big circle) on your Firestick remote. Then click the right button (the right side of the big circle) to move to Settings. Finally, click the center of the circle to select Settings.

Then select Network. You have to click the down button (the bottom of the big circle on your remote) to access the Settings options.

Next, select your WiFi network. This should already be selected. If you don't remember your WiFi network's name, you can check which network your smartphone, computer, or other devices are connected to.
Finally, check your Signal Strength on the right. If you have access to multiple networks, you can check the signal strength of each network and choose the best one. For those who have a dual-band router, it is recommended that you use your 5 GHz network for streaming.
If your signal strength is Weak, Poor, or Fair, you might want to upgrade your internet plan with your internet service provider (ISP). You can also buy a WiFi extender or check out our article on how to boost your WiFi signal.
If your signal strength is Good or Very Good, and you're still experiencing issues, check out our article on how to stop your Firestick from buffering.
How to Do a Speed Test of Your Firestick
If you want to find out exactly how fast your internet speed is on your Firestick, you can do a speed test by going to Apps > Categories > Utility and installing the Silk browser. Then open Silk, go to fast.com, and wait for the results.
Launch your Firestick and select Apps from the top menu.

Then select Categories.

Next, select Utility.

Then select the Silk Browser App. This will be a blue icon labeled as internet.

Select the Download or Get button. You will see the Download button if you have downloaded the app in the past. You will see the Get button if you have never downloaded the app before.

Then select Open. If you have any issues downloading the app, you might not have enough room left on your device. If so, make sure to check out our article on how to uninstall apps on your Firestick.

Next, select Accept.
Then select Search the web or enter URL. This will be a big orange button at the top of the screen. If you have already used the Silk browser before, you can select the browser search bar instead.

Then type fast.com and select Go. This is a site powered by Netflix, which is specially made for testing for streaming services. The website will immediately start testing your WiFi speed.
Finally, wait for the speed test to finish. Your results will show you the download speed in Mbps (megabits per second) that your Firestick has. You can repeat this test over time to find out what your average speed is.
What Are Good Internet Speed Test Results?
Netflix recommends that you have a download speed of at least 25 Mbps to stream 4K video. However, you only need 5-10 Mbps to stream high-definition video, and 3 Mbps to stream content in standard-definition.
However, it's important to note that the more devices you have, the higher your download speed needs to be to accommodate all of them at once. So, if you want to be able to watch a 4K movie on Netflix while browsing the web on your smartphone, it is recommended that you have a download speed higher than 25 Mbps. Otherwise, your web pages might load slower, or you might experience buffering issues.
It is possible that your ISP is slowing your WiFi speed to your Firestick. In order to compare your router's WiFi speed with that on your Firestick, check out our article on how to test your WiFi speed.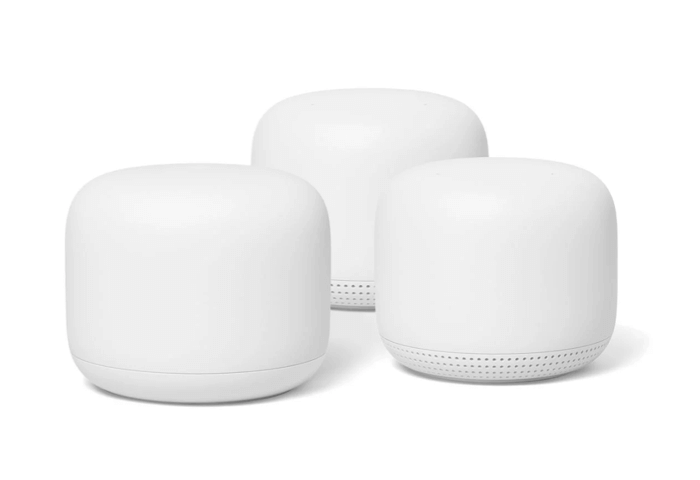 $333.20
in stock
as of May 31, 2023 3:15 pm
Last updated on May 31, 2023 3:15 pm
HelloTech editors choose the products and services we write about. When you buy through our links, we may earn a commission.