Sharing WiFi from an iPhone with another Apple device means that you won't have to tell anyone your WiFi password. Previously, you would have to download a third-party app to do this. However, after iOS 11, Apple has made it easy to share a WiFi password from an iPhone to another iPhone, an iPad, or any Mac computer running macOS Sierra or later. Here's how to share your WiFi password on an iPhone:
Before you start, make sure your Apple ID is in the other person's contact list. You can find what your Apple ID is here. Then go to contacts, click Edit in the top right corner, and add your Apple ID under the contact name's email address.
How to Share WiFi from Your iPhone
Go to Settings on your iPhone. This is the gear-shaped icon on your home screen.
Then tap Bluetooth and make sure it is turned on. You will know Bluetooth is on if the slider at the top of your screen is green.
Then go back to Settings and tap WiFi.
Make sure WiFi is turned on, and sign in to a WiFi network. You can sign into a WiFi network by clicking its name from the list below and entering your login information. If your iPhone automatically signs into your WiFi network, you can skip this step.

On the iPhone that needs the WiFi password, go to Settings.
Tap WiFi. If you are trying to share a WiFi password with a Mac computer, tap the WiFi icon in the top-right corner of your screen and select a WiFi network from the drop-down menu.
Choose the same WiFi network. This should be the same network that the iPhone that will be sharing the password is already connected to.
Don't enter the password when prompted.
On the iPhone that's already connected, go to WiFi.
Tap Share Password on the pop-up window. The two iPhones need to be within Bluetooth range.

The other iPhone will then receive the password and be able to connect to the WiFi.
What to Do When iPhone WiFi Sharing is Not Working
If you're having trouble sharing WiFi password between the devices, here are a few ways to make it work:
Restart the iPhone and another device.
Make sure that both devices have the most recent software updates. To update your iPhone, go to Settings > General > Software Update > Download and Install. If you don't see the option to download and update, your iPhone is up to date.
Disconnect from the WiFi connection and then rejoin. To do this, go to Settings > WiFi and tap on the network name. Tap the letter "i" icon and then tap "Forget this Network." Once that's done, rejoin the network and enter the password.
Reset the network settings on your iPhone. To do this, go to Settings > General > Reset > Reset Network Settings.
Finally, try to reboot the router. If you want to know how to reset your router, check out our guide here.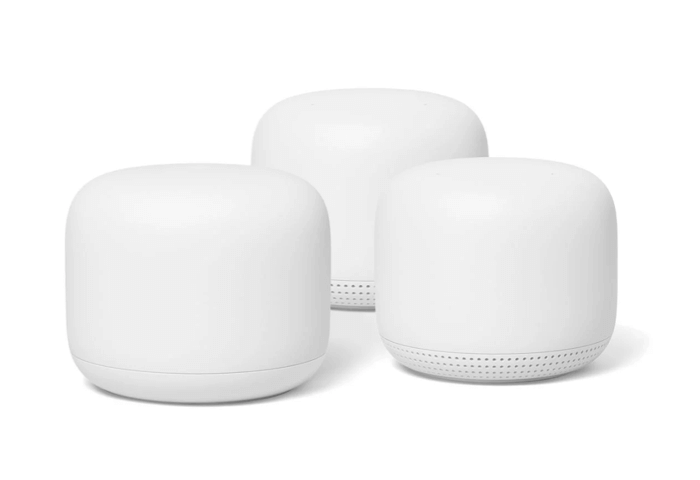 $488.12
in stock
as of January 17, 2022 8:27 am
HelloTech editors choose the products and services we write about. When you buy through our links, we may earn a commission.