---
In times of disasters or emergency situations, information is a powerful tool. It can be used on different levels to accommodate different needs:
A new warning flashed in different media can help mitigate the damage of a disaster. It will alert individuals and the authorities of the need to evacuate, roll out rescue missions, send rescuers, etc.

Information designed to provide proper guidance for disaster preparedness will help save lives. Combined with proper orientation, it will empower vulnerable communities.

Information on relief operations, reconstruction, and sustainable development will, respectively, assist communities in organizing themselves, empower them to start something more reliable, and promote sustainability.
Suffice it to say that information during a disaster or an emergency situation is power. Therefore, disaster preparedness is incomplete without information dissemination.
In this digital day and age, disaster information can be provided through different apps.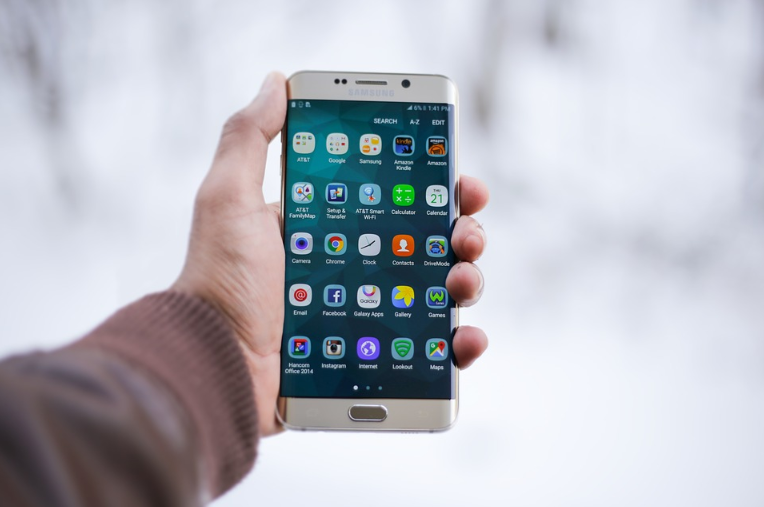 Apps That Could Save Your Life During a Disaster
FEMA App
Apple and Android
This app provides you with real-time alerts provided by the National Weather Service and sent out up to five locations nationwide. During a disaster, it will provide you with information about open emergency shelters and disaster recovery centers in your area.
It will also provide emergency safety tips on various types of disasters, from earthquakes to tornadoes. Stay informed and you'll know what to do when disaster strikes.
List of features
Real time alerts

Emergency safety tips

Disaster resources

Social media toolkit
Facebook Safety Check
Apple and Android
Not an app per se, the Facebook Safety Check is a feature managed by Facebook that is activated during crisis-related incidents. The company determines which geographical area is affected and then sends out alerts.
When activated, users that are possibly affected are identified. They are then prompted to mark themselves Safe to assure friends and family in other areas.
This feature also disseminates a brief synopsis of what disaster occurred and a list of emergency contact numbers.
List of features
Safety check

Links to articles, photos, and videos

Fundraisers

Community help

More crisis-related content
GasBuddy
Android
This app helps you find cheap gas in the USA and Canada. It searches gas prices by city, state, zip code, and all available listings. The ability to locate gas stations with the lowest gas prices is beneficial with or without a disaster, but knowing which fuel station to go to when the rest are closed during emergency situations will prove more advantageous than usual. This is especially true if you suddenly find yourself running out of gas in the middle of nowhere.
List of features
Find the cheapest gas nearest you.

Save on every gallon when you pay with GasBuddy.

Set filters based on amenities that are most important to you.

Win free gas when you complete challenges.
ICE Standard
Apple and Android
This is an Emergency Standard Card app that provides first-time responders with information about a person's medical information during an emergency situation. It was developed by the foundation About the Kids, with information provided by police officers, firefighters, EMTs, and emergency room personnel.
List of features
Complete personal details, including a list of emergency/medical contacts

List of medications and health conditions

Serves as a backup locator in case your phone is damaged or runs out of power during an emergency

Information on blood type

Color-coding scheme that will alert first responders of the severity of a patient's issue.
Red – severe conditions

Yellow – an individual is taking medication

Green – no health complications or an individual is good to go
Life360
Apple, Android, and Windows
This is a location-based service that allows users to share their location with friends or family members and to communicate with one another. In the event of an emergency situation, a user can share their location, send group messages, and call for roadside assistance.
List of features
Create Circles, your own private groups with just the closest and most important people in your life as members

Location sharing that allows members in your Circle to track you at the particular time you share your location

Creates geofences through Places, so others are alerted when you enter or leave a certain location

Locate phones that are lost or stolen
Nextdoor
Apple and Android
This app provides local neighborhood news and classifieds, so you are aware of what's going on in your neighborhood. It not only alerts you to emergencies happening nearby but also shares safety tips.
You can use the same app to find the nearest garage sale or to hire a babysitter.
List of features
Track down a nearby babysitter or recommend a nanny

Know which neighbor is giving up their used appliances for free and get free stuff

Organize a neighborhood watch or share information quickly about crime and safety

Share information about a disaster that is happening within the neighborhood or outside of it
Red Cross Apps
Apple and Android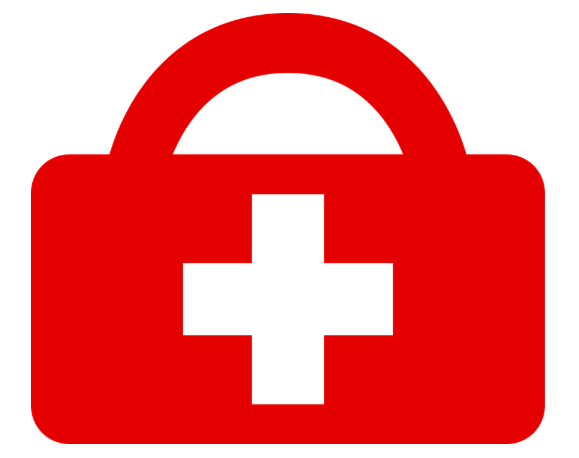 An organization known to extend assistance during emergencies and disasters, the Red Cross is now into the mobile fever and has developed several apps that will make them accessible to people in need of their assistance.
Hero Care

is an app that will connect you to resources that will help a member of the military/veteran communities and a parent or a child joining the military during emergency and non-emergency situations.

First Aid

provides information about the most common first aid assistance that can be given during emergencies and how to properly handle different cases.

Blood

schedules appointments for blood donations and tracks total donations. It will also help you earn rewards when you donate blood. The app also helps the Red Cross meet the constant need for blood.

Pet First Aid

provides first aid information and advice for your pets and furry friends during an emergency.

Emergency

helps keep you and your loved ones safe by allowing you to monitor more than 35 different emergency and severe weather alerts.

Tornado

provides alerts issued by the National Oceanic and Atmospheric Administration (NOAA).

Hurricane

provides information about hurricane conditions in your local area and, at the same time, lets other people know that you are safe. The app will send alerts even if the power is out in your area.

Earthquake

provides notifications when the disaster strikes. Even when the power is out, it will allow you to find help and inform others if you are safe.

Flood

alerts you about flooding in your local area and provides you with information about evacuations and whether it is safe to return home.
These are just some of the disaster apps that you can rely on in times of disasters and emergency situations. So, don't delay. Start downloading the apps that would be most useful for your location and situation.
---
Trending Now