Smart locks give you more ways to unlock your door while improving the security of your home as well. With this smart device, you can control your lock from anywhere in the world with your smartphone. Some models also feature additional protections like auto-lock, digital keys for guests, and more. Here is our list of the best smart locks for any budget and any kind of front door.
If you're having trouble picking the right smart lock, make sure to check out our quiz below. By answering a few simple questions, you can find the perfect model for you and your smart home. You can take the quiz by clicking the big green button below:
Many of the following smart locks come with a "bridge" that plugs into the wall and connects the smart lock to your WiFi network. These additional devices are very important, and you will need them if you want to be able to control your smart lock remotely or let people enter while you're away.
Wyze Lock: Best Budget Smart Lock
Works with: Alexa, Google
At half the price of most other smart locks, the Wyze Lock has some premium features that make it one of the best budget options, especially for renters. Since it only replaces the indoor half of your existing deadbolt, this smart lock lets you keep your existing deadbolt and keys.
With its auto-lock and unlock feature, this smart lock pairs with your phone, so your door will unlock as you approach it. Then it will lock after the door is closed. Or you can control the Wyze Lock from anywhere with your smartphone and give digital keys to your friends and family.
There's even a gyroscopic sensor that can sense when the door is open and send you a notification, so you know when people are coming and going. Plus, the Wyze lock uses two-factor authentication, which makes it much harder for hackers to access your smart lock and change any settings.
$129.98
in stock
as of May 31, 2023 7:57 am
If you would rather have your smart lock installed by a professional, HelloTech can send a technician to you as soon as today. With thousands of experts across the country, we're bound to have someone in your area that can install your smart lock for you, connect it to your WiFi network, and teach you how to use the most important features.
Level Bolt: Best Smart Lock for Apple HomeKit
Works with: Apple HomeKit, Ring
Instead of replacing your existing lock, the Level Bolt fits inside most standard American doors, and it only replaces your lock's internal deadbolt. That means you won't have to change the way your door looks on the inside or the outside.
With this invisible smart lock, you can continue to use your existing keys, but it's also one of the only smart locks that works with Apple HomeKit. So, you can ask Siri to lock or unlock your door using your HomePod speakers, iPhone, or other Apple devices.
The Level app lets you send digital keys to friends and family, or you can make event passes for large groups of people. However, since the Level Bolt uses Bluetooth instead of WiFi, it has a limited range. Unless you connect it to your HomePod, you won't be able to control this smart lock remotely.
$199.00
in stock
2 new from $187.50
2 used from $124.59
as of May 31, 2023 7:57 am
Nest x Yale: Best Smart Lock for Google Home
The Nest x Yale is the first smart lock designed by Google, so you know it will work seamlessly with all your other Google Home devices. That means you can ask Google to lock your door or sync it with your Nest Secure alarm system to automatically disarm it when you unlock the door.
With its large backlit keypad, the Nest x Yale doesn't leave any room for a key slot, so you can only unlock it with your smartphone or by entering the passcode. And while this smart lock will automatically lock itself after a set amount of time, it will not unlock when you approach the door or use voice commands as a security measure.
There's also a built-in tamper alarm that will sound if someone tries to remove the lock or enters the wrong passcode too many times. You will also receive a notification whenever anyone locks or unlocks your door. And since everyone has a different code, you can see exactly who is coming and going from your home.
$269.99
in stock
8 new from $249.99
2 used from $244.99
as of May 31, 2023 7:57 am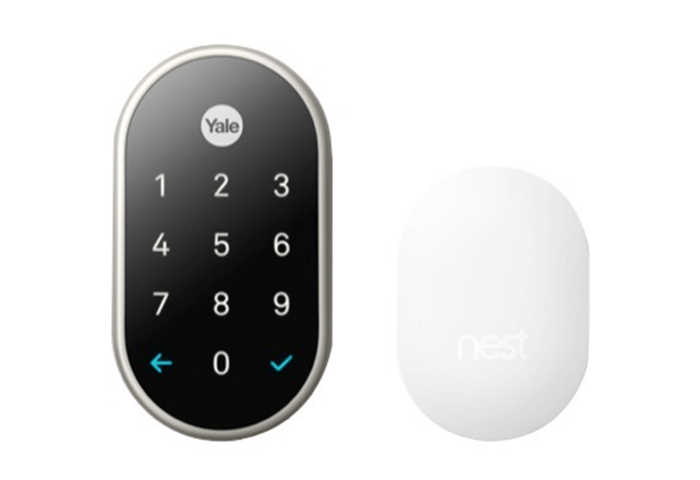 Ultraloq U-Bolt Pro: Best Smart Lock With a Fingerprint Sensor
Works with: Alexa, Google, SmartThings, IFTTT, Apple Watch
If you're looking for a smart lock to upgrade your home security, the Ultraloq U-Bolt Pro is one of the best options. This 6-in-1 smart lock can be unlocked with your fingerprint, a physical key, a numerical code, or 3 different ways with your smartphone, so you'll never be locked out again.
The app lets you add up to 50 friends or family members, and each of them can add 2 fingerprints, 1 passcode, or use the app to unlock your door. Then you can set specific dates and times when users can unlock your door, so you can feel safe giving out digital keys to house cleaners, dog walkers, babysitters, and more.
When you want your privacy, you can use the Lock-Out Mode to instantly block all users from unlocking your door except admin users. Or, if you're having a party, you can use the Passage Mode to open your door to anyone for a certain period of time.
With its durable design, the Ultraloq Bolt Pro has been strength tested to last up to 7 times longer than a traditional deadbolt. It also has tons of security features, like dual-data encryption, unauthorized attempts alert, and anti-peep code, which lets you enter random digits before and after your actual code to hide it from prying eyes.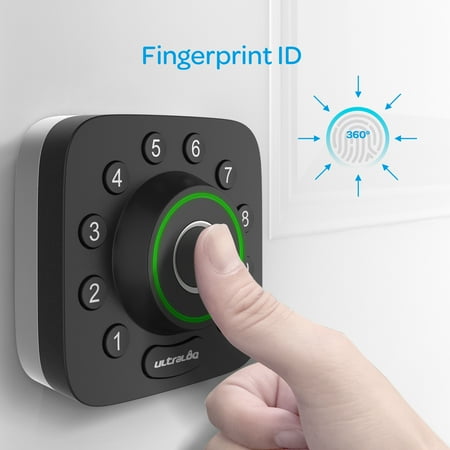 $143.65
$249.00
in stock
2 new from $143.65
3 used from $109.00
as of May 31, 2023 7:57 am
August WiFi: Best Smart Lock for Airbnb Hosts
Works with: Alexa, Google, Apple HomeKit, Apple Watch
The 4th-generation August Smart Lock Pro is one of the highest-rated smart locks for a reason. Unlike most smart locks that use Bluetooth, the August WiFi has a WiFi chip built-in. That means it doesn't require a "bridge" or a "hub" to connect directly to your WiFi network.
The August WiFi is also one of the best choices for Airbnb hosts because of how seamlessly it integrates with the Airbnb app. Once a reservation is confirmed, this smart device will send your guest an email with an entry code and instructions on how to unlock the door.
Read More: Smart devices every Airbnb host needs
When it comes time to check out, this smart lock will automatically change the digital key for the next guest. Old Airbnb codes will expire and never repeat, so no one can gain entry after they leave. And since the August Smart Lock Pro doesn't replace your deadbolt, you can still use your key to unlock the door in case something goes wrong.
To make things even easier on your Airbnb guests, August also sells a keypad to pair with this smart lock, which should simplify the check-in process for the non-tech-savvy. If you have a weak WiFi connection, you might want to get the August Smart Lock Pro + Connect bundle instead.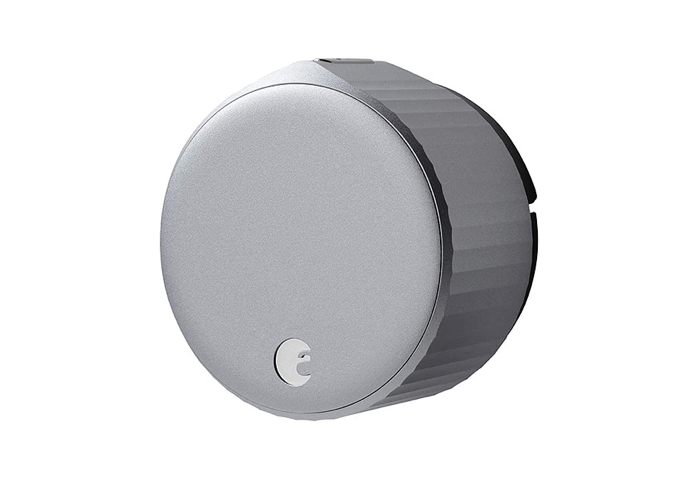 out of stock
as of May 31, 2023 7:57 am
HelloTech editors choose the products and services we write about. When you buy through our links, we may earn a commission.
Thanks for your feedback, add a comment here to help improve the article