If you're having problems with your iPhone, iPad, Mac computer, or any other Apple device or service, there are several different ways to contact Apple's customer support team. You can call them by phone, chat with them online, contact them with the Apple Support app, or send them a direct message on Twitter. Here's how to contact Apple's customer support team if you need help with any of your devices or services.
How to Call Apple Customer Support by Phone
You can contact Apple's customer support by calling 1-800-275-2273 in the United States. When you contact this phone number, be ready with your device's serial number. This will save you time when the customer service agent asks for it.
To find the serial number of your iPhone, iPad, iPod touch, or Apple Watch, go to Settings > General > About. Then you will see your device's serial number just under the Model Number.
To find your serial on a Mac computer, click the Apple icon at the top-left corner of your screen and click to About This Mac. You will then see your serial number at the bottom of the pop-up window.
There are also other ways to find your Apple product's serial number, and the customer support rep can assist you if you're having trouble.
How to Chat with Apple's Customer Support
To chat with the Apple customer support team, go to getsupport.apple.com. Then choose which Apple product or service you need help with and what issue you're experiencing. Finally, select Chat and sign in with your Apple ID or enter your product's serial number.
If you don't know your Apple ID, check out our step-by-step guide on how to find and change your Apple ID on an iPhone.
After you select Chat, a pop-up window will appear. You can type your problem in the text box at the bottom of the window to start chatting with an Apple customer support agent.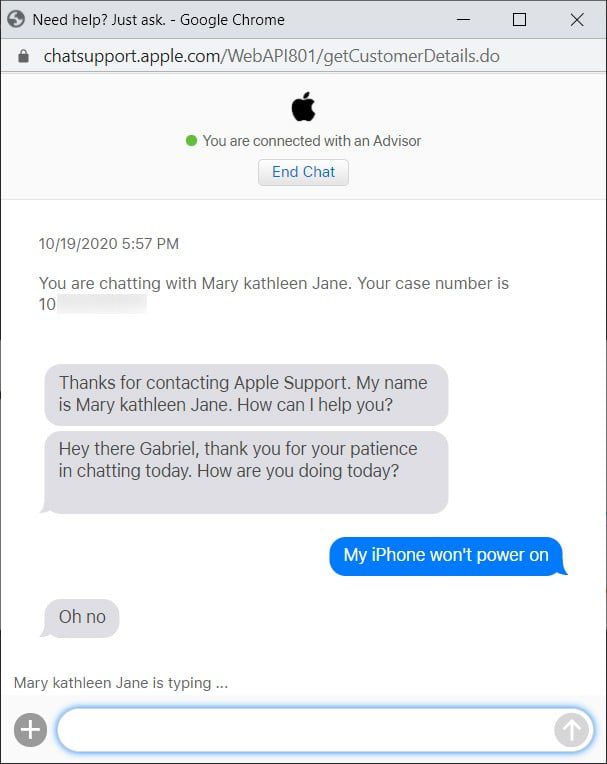 How to Find Your Local Apple Store and Hours
To find the closest Apple location to you, go to apple.com/retail and choose your state from the drop-down menu at the top of the window. Then select your local Apple store from the next drop-down menu. This page will show the hours of your local Apple Store and let you schedule an appointment to have your device repaired.
To make an appointment for a repair, scroll down and select Set up a repair. Then follow the on-screen instructions to choose your device and the reason you are bringing it in for repair. Finally, select Bring in for repair. If you don't see this option, go back and choose another reason. You might be asked to enter your Apple ID and password to continue.
Then choose your device, enter its serial number, or click Skip this step. Next, you can search for the closest Apple Store by using your current location or entering a zip code or address. After you select a location, you can choose an available time and date to bring your item in for repairs or to return it.
You can also return items to any Apple Store location, even if you bought them online.
How to Contact Apple Customer Support on Twitter
You can also contact Apple support via their Twitter account, @AppleSupport. Then you can send them a private message by selecting the envelope icon. Apple's customer support hours on Twitter is from 5 am to 8 pm daily.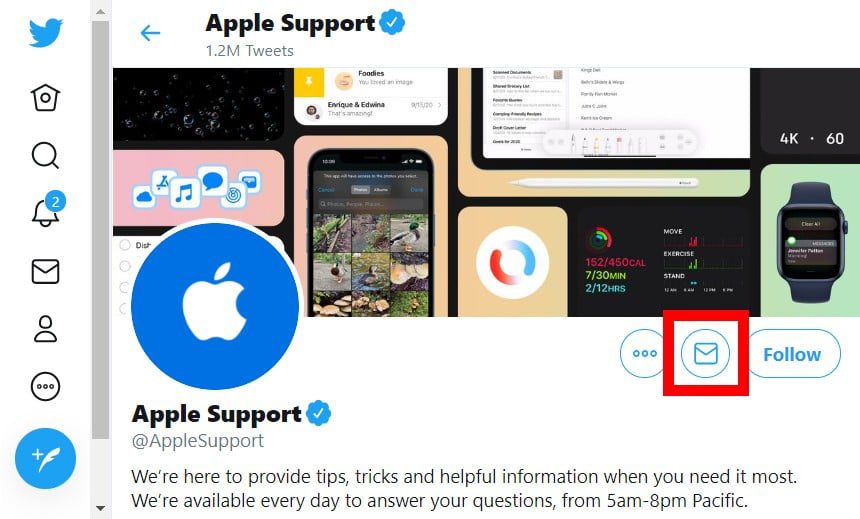 How to Use the Apple Support App
You can contact Apple Customer support by downloading the Apple Support app from the Apple App Store. This free app lets you call or chat with a real person, find the nearest Apple Store location, and get step-by-step guides on how to fix the issue yourself.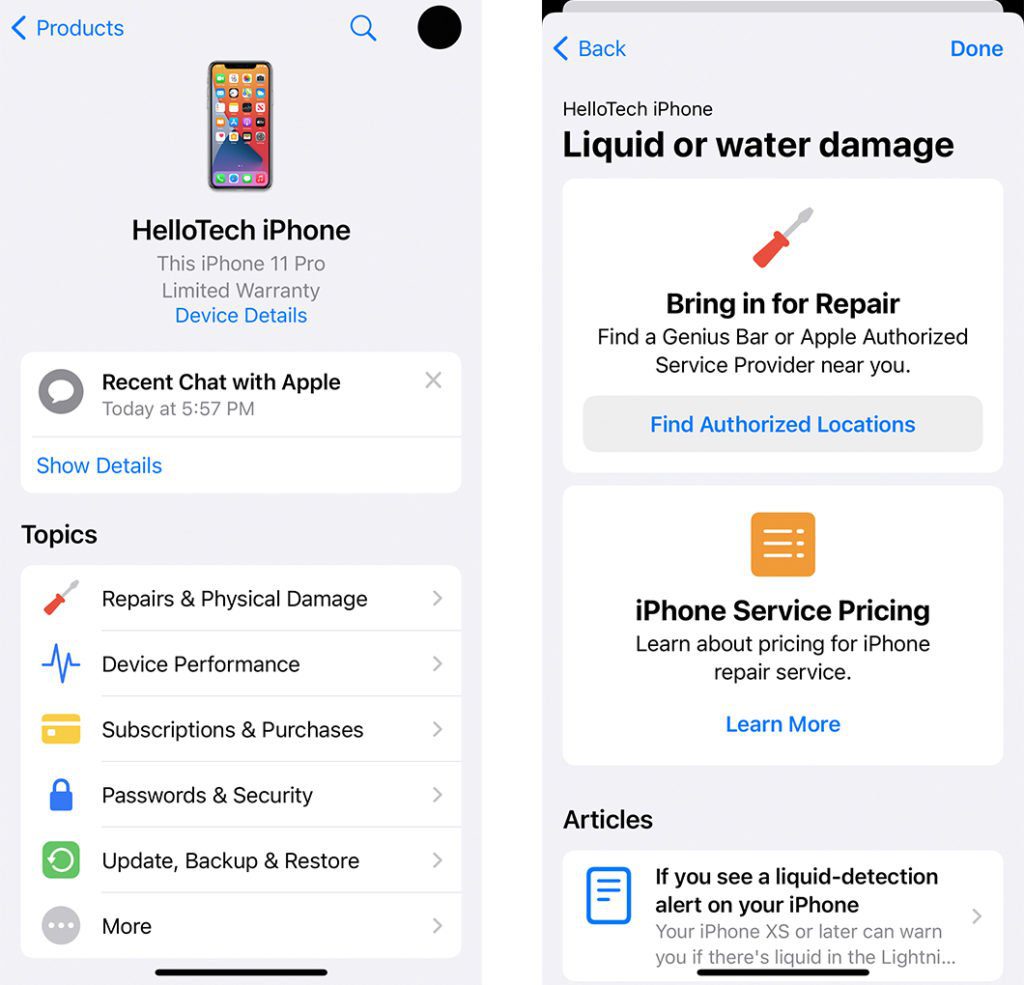 The Apple Support app will point you to the nearest location for repairs and returns, give you articles on how to fix your issue yourself, or other ways to contact Apple's customer support.