Google recently announced that its Nest smart thermostat is about to get a whole lot smarter. The tech giant is currently testing a new feature that will send out alerts to homeowners when their heating, ventilation, and air conditioning (HVAC) systems are experiencing anomalies. Here's how you can get the Nest Home Report, so you can receive alerts about your heating and cooling system's issues.
How to Get the Nest Home Report
If you have a Nest smart thermostat, and you want to receive alerts about your HVAC system, here's how to sign up for the Nest Home Report:
Launch the Nest app. You can find this app on the Apple App Store for iPhones and other Apple devices, or on the Google Play Store for Android devices. If this is your first time using the app, you will have to create an account.
Tap the gear icon in the top-right corner.
Go to Notifications > Nest Home Report.
Toggle the slider on to receive your monthly reports.
Now that you've signed up for the newsletter, you will receive alerts about issues regarding your heating, ventilation, and air conditioning system.
According (HVAC monitoring from Google Nest – Google Nest Help) to Google, this new feature will send you email alerts if "your Nest thermostat detects these unusual or unexpected patterns." For example, if it takes longer than usual for your air conditioning system to cool your home, your Nest will take note of this unusual change. It will also do the same if your heating system is having issues that you might not even notice.
Also included in this email is a link to a survey. In this survey, you can tell Google more about any issues you may have regarding the HVAC system in your home, and what you did to solve the issues. Using this feedback, Google will work on making its Nest thermostats a lot smarter and better at detecting problems in your heating and cooling system.
Book an HVAC Professional
Despite the new email alert feature, however, Google would like to remind Nest users that they should not use these alerts as a substitute for checkups from HVAC professionals.
Not all changes in heating and cooling patterns that the Nest might notice will require a visit from a technician. Perhaps the kitchen door was left open while the heating was on, and the cool air made your furnace work harder. You don't have to call a technician once you receive the email alert for a heating anomaly. You simply need to remind your family about keeping cool air out to conserve energy.
If you do need help, you can use the Nest app to book a professional Nest installer. This feature is not available for all users now. Currently, booking a technician only works in 20 select cities, such as Atlanta, Boston, Denver, Las Vegas, and San Diego. More cities will be added as the testing progresses. Follow the steps here (HVAC monitoring from Google Nest – Google Nest Help) to switch this particular feature on.
If you have your own technician or you would rather use HelloTech, you can simply show them the info from these Nest alerts so that they can better diagnose your HVAC needs.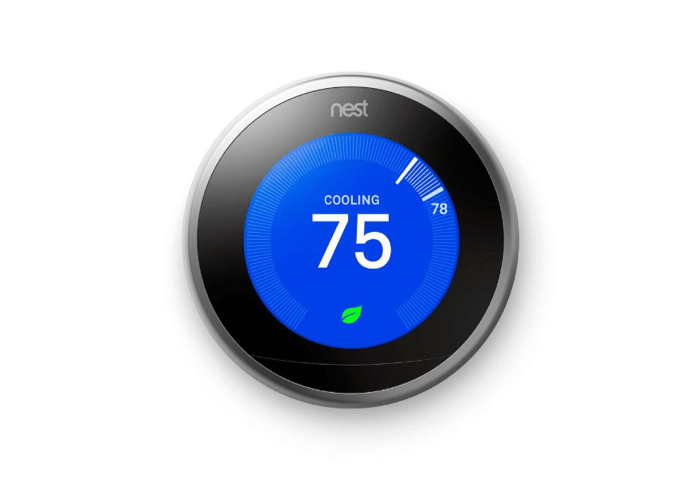 If you're in the market for a smart thermostat, take our short quiz to find out which smart thermostat is right for you.
HelloTech editors choose the products and services we write about. When you buy through our links, we may earn a commission.