Google recently released a new line of Nest smart home devices, including the new Nest Audio smart speaker and the new Nest Thermostat. Google's new smart speaker has better sound than its previous versions, while its new smart thermostat is cheaper than previous models. In addition, Google also reduced the price and improved the performance of its mesh WiFi systems. Here's everything you need to know about the new Nest Audio, Nest Thermostat, and Google WiFi devices.
Nest Audio
Google designed the new Nest Audio specifically for music lovers. It has a dual-driver system and tuning software that gives the audio balanced highs, mids, and bass. In fact, this smart speaker is 75% louder than older Nest models, and it has 50% more bass.
You can pair two Nest Audio speakers to turn them into stereo speakers. Or you can connect all your Nest smart speakers together to get a multi-room audio system. Then you can ask Google to move your music from one room to another. You can even ask Google to transfer music or podcasts from your phone, so you can continue right where you left off.\
Plus, the Media EQ feature will automatically tune the Nest Audio, depending on what kind of music you are listening to. You can ask the Google Assistant to play music from popular streaming services like YouTube Music, Spotify, Pandora, and more.
Aside from its improved audio-quality, Google also updated its smart assistant to be faster and smarter. The Nest Audio uses machine learning to understand your commands and answer your questions twice as fast as the original Google Home. It's even better at recommending new songs that you might like now.
The Nest Audio is covered by a sustainable mesh fabric that comes in five colors. You can choose between Chalk, Charcoal, Sand, Sky, and the all-new Sage. It is available now, starting at $99.99 on the Google Store.
Nest Thermostat
The new Nest Thermostat has a simpler design than the previous model, but it also has a lower price. Some of the expensive parts have been ditched to give you something affordable and straightforward.
For one, the new Nest Thermostat has a touch-sensitive strip instead of a physical rotating dial. You can swipe and tap on the side of the thermostat to adjust the settings. It also has a mirrored finish that lights up to show you the temperature, heating or cooling mode, and more useful information.
The new Nest Thermostat has motion detectors that sense when you are in front of the device and light up the display. It also uses your phone's location to know when you've left the house. Once it senses that you're not home, Eco temperature mode will be enabled, so you won't use too much energy heating or cooling an empty house.
If there are any issues with your HVAC system, the Nest Thermostat will now send you alerts so you can check on them immediately. Google claims that the energy-saving features on the new Nest Thermostat can save you up to 15% on cooling and 12% on heating bills per year.
The new Nest thermostat is now available, starting at $129.99 on the Google Store. The trim kit is available as a separate purchase for $14.99. The Nest Thermostat comes in four colors, including Snow, Charcoal, Sand, and Fog.
Nest WiFi
With so many people working at home these days, broadband use has increased by over 40% since March, according to OpenVault. In order to help users get the best WiFi signal, Google has announced that it is reducing the price of its Google WiFi systems.
Now, you can get a single Google WiFi node for just $99 (down from $129) or a three-pack for $199 (down from $299) when you buy them from the Google Store. Each node in Google's original mesh WiFi system gives you 1,500 square feet of WiFi coverage. So, the three-pack will blanket your home in up to 4,500 square feet of WiFi, which should be more than enough, even if you have a large home.
Google also says it has updated the Google WiFi and Nest WiFi mesh systems to "avoid congestion when multiple devices are online." You will also receive notifications when a device starts using your WiFi connection, and you'll get a faster connection when your internet service provider's network is slow.
If you want to know more about what a mesh WiFi system is and how it works, check out our previous article here.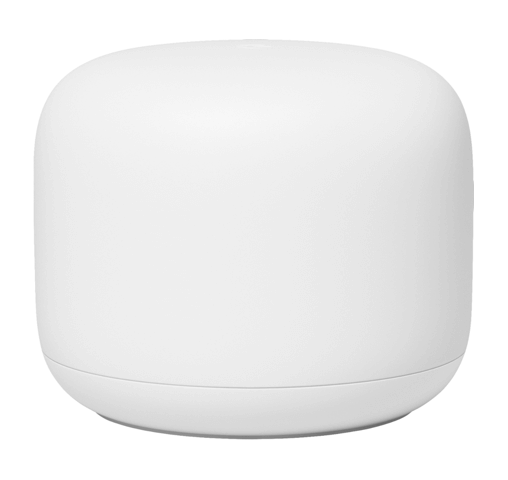 HelloTech editors choose the products and services we write about. When you buy through our links, we may earn a commission.
Thanks for your feedback, add a comment here to help improve the article