If you want to set up a smart home, you're going to need to choose a smart assistant. Once you choose a smart assistant, you can use it to control compatible smart home devices (such as smart lights and smart thermostats) with the app or voice commands. You can also ask your smart assistant questions, play music, make phone calls, and more. These days, the three major smart assistants are Alexa by Amazon, the Google Assistant by Google, and Siri by Apple. But which smart assistant is best for you? Here are the differences between Alexa vs Google and Siri, so you can make the right choice for your smart home.
Alexa vs Google vs Siri: Best at Answering Questions
Winner: Google
Since Google has a lot of experience answering questions with its search engine, it's no surprise that the Google Assistant provides more detailed and informative answers. In a recent test, researchers asked each of the smart assistants 800 questions, and the Google Assistant was able to understand 100% of the questions and answer 93% of them correctly.
In that same test, Siri was only able to answer 83% of questions correctly. However, Siri actually beat the Google Assistant when it came to commands, such as sending a text message, playing music, adding a meeting to your calendar, and more.
Alexa came in last place in the test, only answering 80% of the questions correctly. However, Amazon improved Alexa's ability to answer questions by 18% from 2018 to 2019. And, in a more recent test, Alexa was able to answer more questions correctly than Siri. In that test, the Google Assistant still beat both other smart assistants handily.
Alexa vs Google vs Siri: Best for Communication
Winner: Siri
Alexa will let you make phone calls and send text or audio messages to other Alexa users in your contacts. Plus, if you have an Echo smart speaker, you can use the Drop In feature to start a conversation with anyone else with an Echo device. That means you can instantly drop in on your relatives in another state, or you can set up Echo speakers around your home and use them as an intercom. So, you can announce that dinner is ready without yelling up the stairs.
The Google Assistant also lets you make phone calls, but it won't let you send text or audio messages without using IFFT (If This Then That). However, unlike Alexa, the Google Assistant will let you make international calls using a Google Fi account or Google Voice account.
Siri offers the most options, allowing you to make calls, send text messages, and even send emails to anyone in your contacts. Then you can have Siri read your messages and emails out loud, so you don't even have to reach for your iPhone. Plus, Siri is the only smart assistant that will let you make calls to emergency services.
Alexa vs Google vs Siri: Best for Playing Music
Winner: Google
Alexa currently supports popular music streaming services like Amazon Music, Deezer, iHeartRadio, Pandora, SiriusXM, Spotify, TuneIn, Tidal, and even Apple Music. By default, Alexa will try to play songs and playlists from Amazon Music, which offers thousands of stations for free with ads.
If you're an Amazon Prime member, you will instantly have access to over 2 million songs ad-free. Or you can sign up for Amazon Unlimited, which features over 60 million songs ad-free and in ultra-high-definition.
The Google Assistant also supports popular streaming services like Deezer, Pandora, Spotify, and YouTube Music. By default, the Google Assistant will now play songs on YouTube music, which gives you access to millions of songs for free, but you'll also have to listen to lots of ads. Or you can upgrade to YouTube Music Premium to get access to over 70 million songs ad-free.
What makes the Google Assistant different is that you can play your own library of music that you upload to the cloud. YouTube Music lets you upload up to 100,000 of your own audio files to its cloud service and listen to them for free.
Siri can only play music from Apple Music, which currently has over 70 million songs. However, you have to have a subscription to Apple Music. Otherwise, you can only play music that is already in your Apple device's library, including iTunes purchases.
You can also use AirPlay to stream music from any other service from your iPhone to your HomePod smart speakers. However, that means you won't be able to ask Siri to change the song or turn the volume up.
If you're looking for a speaker for playing music, check out our list of the best smart speakers here.
Alexa vs Google vs Siri: Best Smart Device Compatibility
Winner: Alexa
These days, the Amazon Echo is the most popular smart speaker on the market. According to a recent report, 70% of smart speakers in the US are Echo smart speakers. And, since Echo devices (which come with Alexa built-in) are so popular, Amazon claims there are currently over 140,000 smart devices that work with Alexa.
The Google Assistant and Siri are also very popular smart assistants because they come built into most new Android and Apple devices. However, Google's Nest and Apple's HomePod smart speakers don't work with nearly as many smart home devices as Alexa.
The Google Assistant currently works with over 50,000 smart home devices, according to Google. But while the Google Assistant only works with about one-third as many smart devices as Alexa, that number has been growing rapidly.
Since Apple is still new to the smart home game, Siri is compatible with the fewest number of smart home devices. While Apple does not say exactly how many smart devices work with Siri, the company's website only shows around 600 devices that work with the HomeKit, Apple's smart home system.
So, if you use Siri, you will be limited in the kinds of smart home devices you can use. For example, Apple's website only shows three video doorbells that currently work with HomeKit, and only one that is currently available in the US.
So, if you're looking for a smart home assistant that is compatible with the most smart home devices, you'll want to go with Alexa at the moment. If you want to see the best smart home devices that work with Alexa, check out our article here.
Alexa vs Google vs Siri: Other Features
Winner: Google
The Google Assistant is the best smart assistant for getting directions. Siri and Alexa can handle the basics when it comes to directions or how long the drive will be. However, the Google Assistant will offer you more helpful information, such as traffic conditions and directions for public transit.
If you like to experiment in the kitchen, the Google Assistant will "cook alongside you" by talking you through the steps of a recipe. Alexa is also useful in the kitchen with its recipe suggestions and ingredients lists. Siri, on the other hand, still has a long way to go before it can help you in your culinary adventures.
As for online shopping, Alexa comes in first as it has the Amazon integration. In general, however, the process of online shopping via your smart assistant, no matter the platform, needs more improvements. It's better to do this manually to avoid mistakes and online safety problems.
When it comes down to choosing a smart assistant, it depends on what you want to use it for. Plus, you have to consider the products that you already use regularly. For example, if you have an iPhone, getting a HomePod smart speaker might make more sense for you. Or, if you already use YouTube, Google Maps, and Google Calendar, then choosing the Google Assistant is a good idea. Finally, if you are mostly using a smart assistant for controlling your smart home devices, then Alexa is probably the best choice for you.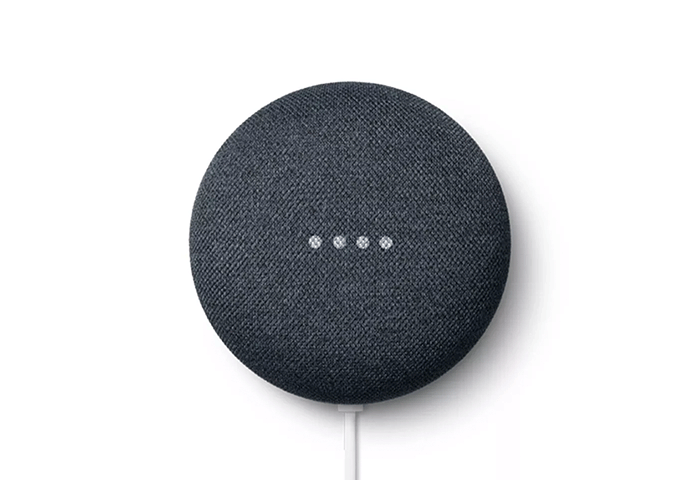 out of stock
as of June 3, 2023 12:57 pm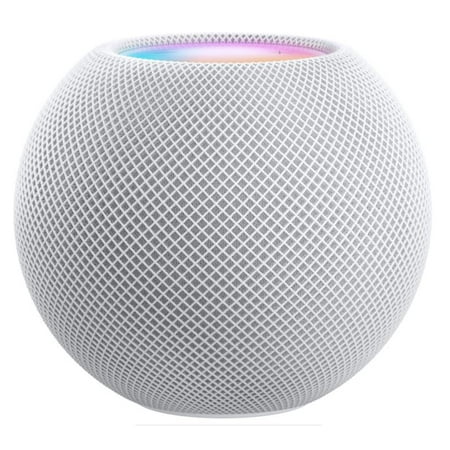 HelloTech editors choose the products and services we write about. When you buy through our links, we may earn a commission.
Thanks for your feedback, add a comment here to help improve the article