Hisense recently announced a new line of TVs in the US, with everything from a budget-friendly 4K model to the first dual-cell TV in the US. The company claims this unique technology makes its new high-end model "the most advanced LED TV you can buy." Here's everything you need to know about the new Hisense dual-cell TV and the other models Hisense announced for its 2021 lineup.
Hisense U6G: "Bringing Quantum Dot to the People"
Hisense started the announcement by unveiling a budget-friendly 4K TV that delivers excellent picture quality. The U6G is a quantum dot TV that supports more than 1 billion colors, Dolby Vision HDR, Dolby Atmos surround sound, full-array local dimming zones, and more. Plus, this smart TV comes with Android TV built-in, a voice remote, and it works with Alexa and the Google Assistant.
If you want to know how to control your TV with Alexa, check out our step-by-step guide here.
The Hisense U6G is available now, starting at $500 for the 50-inch model, $550 for the 55-inch, $750 for the 65-inch, and $1,200 for the largest 75-inch model.
Hisense U7G: "TV Made for Gaming"
Hisense claims the new U7G is "a TV made with gamers in mind." This budget 4K TV comes with a Game Pro Mode that recognizes when you're playing a game and automatically optimizes the display settings to enhance your gaming experience.
Thanks to its 120Hz native panel, automatic low latency mode, and variable refresh rate, you will experience less lag and motion blur with this 4K gaming TV. It also has two high-speed HDMI 2.1 ports for next-gen gaming consoles like the PlayStation 5 and Xbox Series X.
The Hisense U7G will be available this summer starting at $750 for the 55-inch model, $950 for the 65-inch, and $1,400 for the largest 75-inch model.
Hisense U8G: "The TV That's Great for Everything"
With a peak brightness of 1,500 nits, the U8G can get brighter than most high-end TVs on the market. That makes it one of the best TVs for any kind of HDR content, even in rooms with lots of ambient light.
If you want to know more about what HDR is and what it does, check out our previous article here.
This new 4K TV also has 132 full-array local dimming zones, which improves the contrast ratio by dimming the LED lights behind the darkest 'zones' of the screen. So, you will be able to see bright stars in a night scene without any of their light 'bleeding' into the space around them.
The Hisense U8G will be available sometime this month, with a starting price of $950 for the 55-inch model and $1,300 for the 65-inch model.
Hisense U800GR: "A Quantum Leap in Detail"
The U800GR is Hisense's first 8K TV, and it comes packed with smart features. As an 8K TV, the U800GR has over 33 million pixels, or four times the resolution of a 4K TV. Plus, with its advanced processor, this TV upscales HD and 4K content to "near-8K quality." So, even old movies and TV shows will look better than ever.
As a Roku smart TV, Hisense U800GR gives you access to all your favorite streaming apps, live channels, and over 250,000 free movies and TV episodes. It also comes with a Roku voice remote, or you can use Alexa, Siri, or the Google Assistant to control this TV with voice commands. You can even connect this TV to Apple HomeKit and use it to control your smart home devices.
The Hisense U800GR will only be available this summer in a 75-inch screen size, with a starting price of $3,200.
Hisense U9DG: "The Most Advanced LCD TV Available"
Hisense ended its announcement by unveiling the new U9DG, which will be the first dual-cell TV ever available in the US. With dual-cell technology, the company claims its new high-end TV can achieve contrast levels similar to an OLED display, without sacrificing the brightness or color.
Unlike OLED TVs, the pixels in an LCD display don't emit light themselves. Instead, LCD TVs use liquid crystal panels to block or change the color of the light that comes from behind them. However, this often leads to washed-out blacks and a halo effect, where lighter parts of an image "bleed" into the darker parts.
Hisense claims it fixed this problem with the U9DG by adding a second panel in between the 4K color panel and the backlight of this LCD TV. This grayscale panel allows the TV to control light levels down to the pixel. Hisense claims this technology allows the U9DG to have a total of 2 million local dimming zones, giving it 40 times more contrast than a regular LCD TV.
Despite the fact that light has to travel through two panels, Hisense claims this TV has a peak brightness of 1,000 nits, which makes it is great for watching HDR content. And with its Hi-View Engine, this TV will continually adjust the settings, so you always get the best picture quality.
The Hisense U9DG will only be available this summer in a 75-inch screen size, with a starting price of $3,500.
If you're in the market for a new 4K TV, take our short quiz to find the best smart TV for you.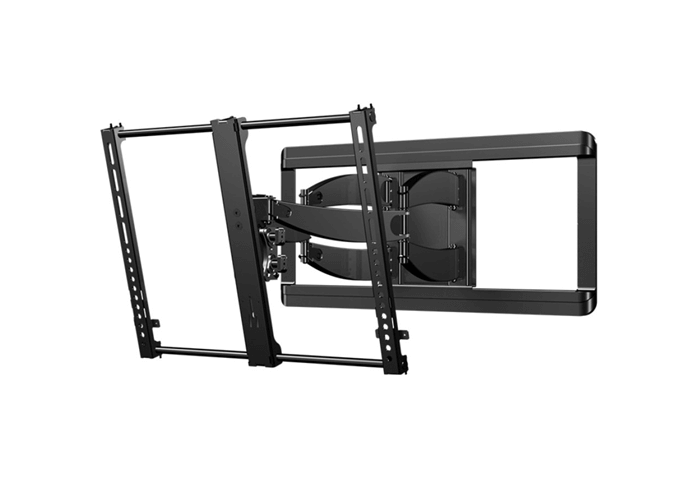 $275.00
$319.99
in stock
12 new from $275.00
2 used from $189.99
as of June 2, 2023 9:54 am
Last updated on June 2, 2023 9:54 am
HelloTech editors choose the products and services we write about. When you buy through our links, we may earn a commission.
Thanks for your feedback, add a comment here to help improve the article