Whether you recently moved or you just want to lower your monthly bills, it can be difficult to find a good cable TV provider in your area. Not only do you have to find one that services your area, you also have to choose one of their many plans, which all come with different channels, features, prices, and more. To make things easier, here is our list of the best cable, satellite, and fiber-optic TV plans for any budget and how to choose a TV provider in your area.
1. Find Which Cable Providers Are in Your Area
The first step in choosing a cable provider is finding out which ones are available in your area. To do this, you can use the ZIP-code search tool from cabletv.com. You can also visit each cable provider's official website to see if they offer any plans in your area.
Here is a list of the major cable providers, with links to each of their service areas:
Depending on where you live, cable providers will offer different plans with varying channels and prices.
2. Decide Which Channels You Want
According to Neilson data, the average cable user only tunes in to around 13 out of the nearly 200 channels that they have access to. So, make a list of your "must-have" channels and try to choose a cable provider that offers all of them.
Here is a list of all the major cable providers, with links to their full channel lineups for each plan they offer:
Some providers will ask you to enter your zip code or address in order to see the channel lineups for each provider. If you do not live in the provider's service area, you might not be able to see which channels they offer.
3. Choose a Plan That Fits Your Budget
Most cable providers offer several plans to fit your budget. The cheapest plans can start at around $25 a month, but they usually only offer a limited number of channels. Premium plans can cost over $100 a month, and they usually offer hundreds of cable channels, like HBO, Starz, and more.
If you're thinking of signing up for a cable plan that costs $20-$25 a month, you should know that these plans usually only let you watch local TV channels. This might not be the most cost-effective option because you can also buy an antenna that gives you access to the same channels for about $25-$30.
$29.90
in stock
1 used from $26.31
as of November 27, 2022 10:31 pm
It is also important to note that many cable plans include hidden fees, which add an average of 24% to your annual bill, according to a 2019 study from Consumer Reports. That means the typical cable TV plan will be $450 more than the advertised price.
In the analysis, Consumer reports said that the only real way to avoid these fees is by cutting your cable and using a streaming service instead. These services require you to have a smart TV or streaming device, but then they will only cost you around $5 to $15 a month.
Check out our list of the best streaming services to find one that's right for you.
4. Look for Sales and Bundles
If you also need internet or phone services, many cable providers also offer bundles that will help you save money. In fact, bundles save cable users an average of $15 a month for both services, according to a study by cabletv.com.
You should also check if a cable provider has any ongoing sales or special offers for new customers, senior citizens, low-income families, and more. However, it is important to note that many sales and bundles have expiration dates, after which you might be charged more automatically.
The Best Cable TV Plans
Cox: Best Budget Cable Provider
If you don't need hundreds of channels, Cox is one of the best budget cable providers on the market. With the Contour TV Starter plan, you can watch over 75 channels for only $50 a month. However, most of those are commercial-free Music Choice channels.
This budget plan gives you access to all your local channels, but you can also customize your plan by adding premium channels and DVR services. You also get a free cable box that lets you watch live TV and streaming services. Or you can use the Contour app to watch your shows on your smartphone or tablet.
DirecTV: Best Satellite Provider
If you can't find a cable provider in your area, DirecTV is one of the best satellite providers in the US. With the DirecTV Choice plan, you can watch over 185 channels for only $69.99, no matter where you live.
Since DirecTV works in any location with a clear view of the southern sky, you can mount a satellite on almost any home, condo, apartment, RV, or even a houseboat. However, you are more likely to experience service interruptions with this plan because weather and other obstacles can interfere with your satellite reception.
Optimum: Best Cable Provider in the North East
If you live in or around the tri-state area, Optimum has one of the best cable TV plans you can get. With the Select TV plan, you can watch over 340 channels for $89.99 a month.
This cable plan is great for sports-lovers with channels like NBA TV, the NFL Network, and more. Plus, it has dozens of HD channels, and the cable box even lets you watch Ultra-HD movies on Netflix and other streaming services, so you can get the most out of your new 4K TV.
Spectrum: Best Cable Provider Without Contracts
Spectrum is one of the best cable providers that doesn't require you to sign a contract. That means you won't have to pay a fee to cancel your service at any time. However, after a 12 to 24-month promo period, Spectrum bundle rates can significantly increase.
With the Spectrum TV Silver plan, you get to watch over 175 channels for only $74.99 a month. And since Spectrum doesn't have a data cap for its internet service, you won't have to worry about paying "overage" fees if you want to bundle your cable TV and internet plans.
Verizon Fios: Best Fiber-Optic Service Provider
If you're looking for the most reliable TV and internet service, Verizon offers one of the best fiber-optic TV plans on the market. Since fiber-optic cables transmit data via infrared light, it is usually much faster than cable or satellite, which means you will have better video quality.
The Most Fios TV plan lets you watch more than 450 channels for $96 a month. This includes hundreds of HD channels and even 4K content, and you can record up to 50 hours of movies and shows using the included DVR. However, you will also need a Verizon router in order to access certain basic features with this plan.
Xfinity: Best Overall Cable Provider
If you're a real TV-lover, Xfinity offers one of the best cable plans you can get. The Xfinity Preferred+ plan lets you watch over 220 channels for only $59.99 a month. Plus, you can download movies and TV shows on your smartphone or computer with the Xfinity Stream app to watch them offline at any time.
While this plan is cheap, it comes with a one-year agreement. If you don't want to be locked into a commitment with the cable provider, you choose to pay 33% more for the exact same plan without the term agreement. However, this plan also comes with a $10 a month fee, so the plan is really $69.99 a month.
How to Cancel Your Cable Subscription
To cancel or discontinue your cable subscription, most TV or internet service providers require you to give them a call within a specified time range.
Contact numbers of some cable providers that require you to call them:
Cox: 800-234-3993
DirecTV: 800-288-2020
Optimum: 718-860-3514
Spectrum: 833-267-6094
Verizon Fios: 844-837-2262
Xfinity: 800-934-6489
If you don't want interrupted service, you may want to start applying for your new cable provider even before you cancel your current TV or internet plan. Be sure to ask for promos and do some math to find a package that saves you the most money.
Once you choose the best cable provider for you, check out our step-by-step guide on how to mount a TV on your wall to elevate your TV experience.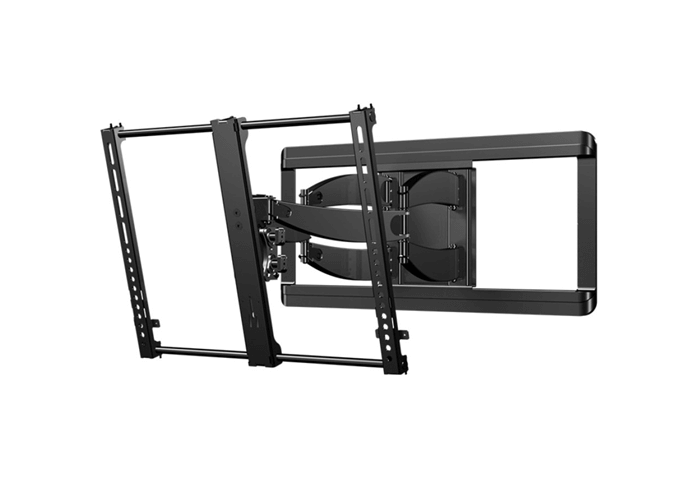 $279.00
$319.99
in stock
8 new from $279.00
as of November 27, 2022 10:31 pm
HelloTech editors choose the products and services we write about. When you buy through our links, we may earn a commission.
Thanks for your feedback, add a comment here to help improve the article