---
Email remains one of the most convenient mediums used for communication. However, email is also constantly threatened by the numerous cyber attacks unleashed over the last few years. Even the 2016 US presidential election wasn't spared. How do we protect emails from malicious attacks that disrupt our lives?
Malware: A Brief Overview
Before tackling the different solutions for needed to protect emails from malware, it's best to discuss just what malware is. The term is short for malicious software, which are harmful programs intended to access your device without you knowing. There are different kinds of malware, including adware, browser hijackers, phishing, ransomware, rootkits, spyware, Trojan horses, worms, and viruses.
Where does malware come from?
Two of the main sources for malware are the internet and email. However, there have been cases where malicious programs were spread through websites that have been hacked, free subscriptions, music files, toolbars, software, and game demos.
How to know if a device has been infected by malware?
Computers can run slow for many reasons, but malware infection can be one of the reasons why this is the case. Running a malware scanner will determine whether this is the case or not. Other signs of a possible malware infection include frequent crashes, pop-ups, and spam.
How to remove malware?
The best way to get rid of malware is to use a malware removal tool. There are a number of free and paid versions that do a good job of detecting and removing threats. Some of these even provide real-time protection against different kinds of malware attacks.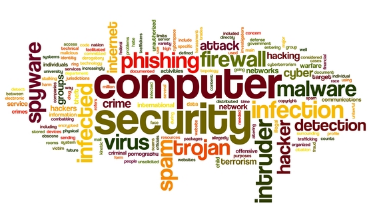 Protect Emails Against Malware Infection
The 2017 State of Malware Report released by Malwarebytes showcased just how active cybercriminal activity has been in 2016. The report highlighted that attacks have been increasing over the years. For the previous year, ransomware, ad fraud malware, and botnets rose to prominence. Ransomware was the favorite attack methodology used on businesses while ad fraud malware attacks posed threats for businesses and consumers. Botnets, on the other hand, made use of Internet of Things devices to launch attacks.
Ransomware is predicted to remain a presence in 2017 with more sophisticated programs being unleashed. Knowing that the internet will be filled with content aimed at causing harm, how do we protect emails from it?
Open mail only from trusted sources

Spam is best defined as mail you do not want. It's easy to see if you've received such mails by going to the Spam folder of your mail provider. A lot of providers have become more sophisticated in terms of detecting unwanted email and instead of dumping this in your inbox, it automatically categorizes it as Spam.

Sometimes, legitimate mail messages get classified as Spam. This doesn't mean they contain harmful content, but there may have been words in the mail that led it to be flagged as such. You probably have encountered services asking you to check your Spam folder if you haven't received mail you were waiting for.

The popular email providers these days have advanced filtering techniques. They scan executable files, zip files, and even scan documents before you open them. Doing this limits the chances of your system getting infected with malicious programs.

As such, spam is easy to detect because of known patterns. Malware, on the other hand, is much more sophisticated. This is why you should pay attention to the mail you open. The best solution is to open messages only from those you know.

Use email security solutions

An email security gateway scans messages for malicious content and prevents delivery if proven true. Some gateways also do the same scanning for outgoing messages. A number of security solutions companies offer products that offer these services.

A good solution should be able to provide basic security functions such as antimalware, antiphishing, antispam and antivirus. Some solutions also have advanced features such as email encryption and data loss prevention which are useful for organizations that have to send and receive sensitive information.

Be responsible when clicking links

Cyber threats are ever evolving to evade detection by even the most sophisticated security solutions available. Installing malware detection and removal tools can help but it's not the only way to protect emails from threats. You also have to do your part. For example, don't click on links included in emails from people you don't know. It's even best if you don't open them at all.

Scan sent and received documents

While popular mail providers have security scanners, it's still good practice to send received documents through another security scan using your malware detection tool or antivirus tool – these should also be updated. The same thing applies to documents that you will be sending.

Security threats have been increasing over the years. While this can be disheartening and scary, it shouldn't dissuade you from wanting to enjoy what the internet provides – just make sure to practice safe internet habits.
---
Trending Now