A quarter of adults in the US now own a smart speaker. But concerns about privacy have made plenty of consumers afraid of bringing Alexa, Siri, and the Google Assistant into their homes. In the 2019 Microsoft Voice Report, 41% of respondents said they were worried that smart speakers are actively listening or recording them. If you're concerned about privacy, here are the best smart speakers for privacy that are currently available, and a few that are coming soon.
The Best Smart Speakers for Privacy
The Apple HomePod is one of the best smart speakers for privacy due to strict data handling processes. Sonos One is also a good choice. Amazon Echo and Google Home offer the least privacy, but you can set their privacy features to disable human review of your voice recordings. Snips AIR Base and Mycroft Mark II will bring privacy-focused alternatives in the future.
The Apple HomePod comes with encryption, anonymous IDs, and other privacy features that make it one of the best smart speakers for privacy.
The HomePod only starts recording when you say, "Hey, Siri." But you can turn Siri off by saying, "Hey, Siri, stop listening." You can also choose whether or not to share your location. You can do this by tapping the gear icon on the HomePod app and turning off Location Services.
In addition, Apple uses end-to-end encryption when you sync Siri's settings across other devices. Apple changes your data to a secret code. This prevents an intruder from being able to read and access your data.
Apple uses random identifiers when you make a command. This identifier is not associated with your Apple ID, email address, or any other data you stored on your Apple devices. Apple then ties this identifier to your request history. The identifier lives in Apple's servers for up to six months. Then, Apple separates your request history from the said identifier. However, they may keep your data for up to two years.
You also have the choice to opt-out of Apple's human review process. Just turn off the "Improve ‌Siri‌ & Dictation" setting in the HomePod app. It's even possible to delete Siri's history in the HomePod app.
Shop: Apple
Sonos One
Sonos One combines Amazon's Alexa and Google Voice Assistant in a premium speaker meant for music lovers. You can make a request by saying "Alexa" or "Hey, Google" with the microphone on. A small LED light at the top of the device will signal that the voice assistant is listening. You'll also hear a chime that will let you know that the device heard your request.
Privacy features on the Sonos One include encryption on the device itself, as well as when your data is in transit over the internet. Automatic security updates are enabled by default.
Sonos collects functional data and additional usage data. Functional data includes information that Sonos collects during registration. Your email address, location, and system data (like product type or software version), belong in this category.
As per Sonos' privacy policy, Sonos does not let users opt-out of providing functional data. They say that they use this data to "help ensure that your Products are working properly, to provide you with customer support, to honour your audio preferences, and to guide product improvement and customer support decisions."
Additional usage data includes information about how your speaker performs. Data like your speaker's temperature, WiFi signal strength, how often you use music services, and more are all lumped in this category. Information activity (like your playlist and how long you have used the music service), also gets grouped here. Customers can opt-out of giving Sonos additional usage data in the Sonos app.
Sonos also emphasizes in their policy that they do not retain a copy of Google or Alexa recordings. Instead, Sonos sends them to the voice partner you have authorized to receive the recordings.
$549.99
in stock
7 new from $549.97
as of October 14, 2021 9:09 pm ⓘ
Google Home
Google recently introduced privacy controls in response to mounting consumer worries about data privacy.
Now, the speaker will only start recording when you say the wake word "OK, Google." The wake word will also trigger the animated lights on your device. Your request is then sent securely over the cloud. After fulfilling your request, the Google Assistant will automatically discard the recording. If you record something accidentally, just press the mute button to prevent it from happening again.
Google recently announced new privacy features that let users take more control of what the Voice Assistant records. Users can now delete a command by saying, "Hey Google, that wasn't for you." This feature is helpful when you realize that what you just said shouldn't be shared.
You can learn more about privacy controls by asking, "Hey Google, are you saving my audio data?" You can also delete your recordings for a given period. Just say, "Hey Google, delete everything I said to you this week."
Google's privacy policy states that they collect information from your voice and audio information, purchase activity, and third-party apps. If you want to take control of your recordings, log on to your Google My Activity page to view or delete them. Google will keep your voice recordings until you decide to delete them. You also have the option to keep them for three or 18 months, and then delete them automatically.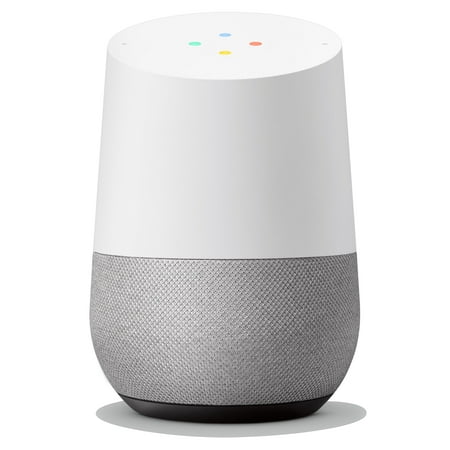 $99.00
$129.00
out of stock
Amazon Echo
Amazon Echo devices dominated the smart speaker market share in the US in 2019. Unfortunately, there have been news reports of Amazon employees transcribing and annotating what users say. This has resulted in consumers being more wary of all smart speakers.
To address these concerns, Amazon has included privacy features on Echo devices. Amazon's privacy policy assures customers that "no audio is stored or sent to the cloud unless the device detects the wake word."
You can also see when your voice is being recorded. At this point, you will see the blue light indicator on your device or hear an audio tone. Once your voice request is processed, Amazon encrypts your data as it is sent to their servers.
To verify what Alexa heard, you can say, "Alexa, tell me what you heard." If Alexa responds in a way that she is not supposed to, you can ask, "Alexa, why did you do that?" For extra precaution, you can turn off the microphone and use it only when you need to.
Amazon says that humans only review a small fraction of your voice recordings. You can choose not to participate in this program through your online Amazon account. Just turn off the Use Voice Recordings to Improve Amazon Services and to Develop New Features button. The catch is that this will prevent voice recognition and other features from working properly.
You can also say, "Alexa, delete what I just said" or "Alexa, delete everything I said today." You can also choose to auto-delete recordings older than three or 18 months. If you want to know more about how to delete Alexa history and recordings, check out our guide here.
out of stock
as of October 14, 2021 9:09 pm ⓘ
The Best Smart Speakers for Privacy Under Development
Not satisfied with what's out there? There are some exciting smart speakers geared towards a privacy-focused customer experience currently under development.
Snips AIR
Snips AIR touts itself as the first private-by-design network of voice assistants. It consists of the AIR Base, which is a smart speaker and the AIR Satellite, a battery-powered portable microphone. What makes the Snips AIR network unique is that it processes voice requests entirely within the device. This way, the speaker does not record your voice or send it to the cloud.
For secure transactions, Snips has built the Skill Store with blockchain technology. This way, when you buy a skill, it will be more difficult for a hacker to tamper with the records of your transaction. Not only will he have to change the hash or code in one block, but the entire block in the chain. The AIR Base also runs on Linux open-source software, which means that users can verify the company's privacy claims.
In an interesting development, Sonos acquired Snips for approximately $37.5 million in November 2019.
Mycroft Mark II
The Mycroft Mark II is another open-source smart speaker that offers an alternative to big-brand models. It is a follow-up product to the Mycroft I, the first open-source AI speaker.
Mycroft calls themselves "the Switzerland of voice assistants." The company takes pride in being a neutral player in the Amazon vs. Google fight for AI supremacy. They advocate open-source technology, which allows users access to the code, so they can see what the company is doing with their data.
All you need to do is say the default wake word "Hey, Mycroft" to activate the device. When you give a command, the Mycroft II deletes your data as soon as it completes your request. It does not store your data unless you opt-in to make it part of the company's open data set. Mycroft does not sell your personal data or serve you ads.
Mycroft has scheduled mass production for the Mark II by early 2020. Interested parties can deposit $1 to reserve a Mark II speaker.
HelloTech editors choose the products and services we write about. When you buy through our links, we may earn a commission.