With a video doorbell, you will receive a notification anytime someone rings your doorbell, or the built-in motion detector goes off. Then you can talk to your visitor from your smartphone, no matter where you are. Plus, a video doorbell will automatically record a short video anytime someone approaches your home. Here is our list of the best video doorbells, including the best budget, security, and no-subscription options, as well as the best models for Alexa and Google Home.
If you're having trouble picking the right video doorbell, make sure to check out our quiz below. By answering a few simple questions, you can find the perfect video doorbell for you and your home. You can take the quiz by clicking the big green button below:
z
Ring 2nd-Generation: Best Budget Video Doorbell
Amazon made a lot of hardware upgrades for the new Ring Video Doorbell. This 2020 model records video in 1080p HD, while the first-generation model only recorded video in 720p. However, you will have to sign up for the Ring Protect Plan to save your video recordings to the cloud for up to 60 days.
The newly-released Ring Video Doorbell also has a new "near" motion detection zone, which only records videos when motion is detected 5-15 feet in front of your home. And, with the new Home, Away, and Disarmed modes, you can easily choose how your device operates with the companion app.
This doorbell works with Alexa, and Amazon claims that it will only take five minutes to set up. It can either be hardwired to your existing doorbell system, or you can set it up wirelessly. While the rechargeable battery can last you up to six months, it is not removable. So, you will have to remove the entire device every time you want to charge it.
If you want to see how easy it is to install the Ring Video Doorbell without an existing doorbell, check out our step-by-step guide here.
$69.99
$99.99
out of stock
as of September 21, 2021 1:10 pm ⓘ
Arlo: Best Video Doorbell for Security
The Arlo Video Doorbell has an impressive 180-degree field of view and a maximum resolution of 1536×1536. With its unique square video, you will be able to see your visitors from head to toe. This sleek little doorbell will look great on any porch, but it's what's under the hood that separates this device from the rest of the pack.
Unlike other video doorbells, this Arlo device also comes with a built-in siren that automatically triggers when someone tries to tamper with your device. You can also sound the siren manually from your smartphone to scare off potential burglars.
With the Arlo smart subscription plan, you'll get access to 30 days of recordings, which are created every time someone rings your doorbell or the built-in motion detector is triggered. You'll also get the "e911" feature that will alert first responders to your home location, rather than your phone's location. Plus, you'll get an actual phone call every time someone rings your doorbell, so you'll never miss a visitor again.
$111.00
$149.99
in stock
6 new from $109.99
2 used from $119.95
as of September 21, 2021 1:10 pm ⓘ
eufy Security – Best Video Doorbell Without a Subscription
Most video doorbells require you to sign up for a subscription to save recordings to the cloud. If you want to save your recordings without paying for a costly subscription, the eufy Security is one of the best wireless video doorbells you can get.
With this doorbell, you can record around 30 days of video on its internal 4 GB drive, depending on how frequently your motion detector goes off or how often someone rings your doorbell. The internal storage also features military-grade encryption, so no one will be able to watch your videos.
This smart doorbell records videos in a 2560×1920 resolution with a 4:3 aspect ratio, so you can see more of your front porch. Plus, it has person detection technology, which means won't receive alerts when a car drives by or a stray cat wanders into your yard.
The wireless eufy Security is easy to install, and it has a battery that lasts up to 180 days. Or, if you are replacing an old doorbell, you can also connect it using your existing wiring, so you never have to recharge your battery.
The eufy Security works with Alexa and the Google Assistant. It also comes with the HomeBase that works as a chime, so you won't only receive notifications on your phone. Plus, it is weatherproof as well, so you won't have to worry about it dying when you leave it out in the rain.
$199.99
in stock
2 new from $189.99
as of September 21, 2021 1:10 pm ⓘ
Nest Hello – Best Video Doorbell for Google Home
Since Nest Hello is a product made by Google, it is easy to see why this is the best video doorbell for Google Home users. This doorbell will easily integrate with your Google Smart Home Hub devices with a display, so you can easily see your visitors and talk to them.
You can also connect Nest Hello with a Chromecast streaming device, so you can see who's at your door from your TV. Nest Hello also has intelligent motion detection technology that can tell the difference between a familiar face, a stranger, and a package you've been waiting for. You can easily train this doorbell to recognize family members and friends, so you will get more helpful notifications.
With the Nest Aware subscription plan, your video doorbell will record video continuously. That means you can review footage of your home day and night. You can also record personalized messages that will play whenever specific people ring your doorbell. This way, you can let friends and family know when you're on vacation or tell the pizza guy to go to the back door.
The Nest Hello works with the Google Assistant, and it can only be set up if you have an existing doorbell. Or you can use the Indoor Power Adapter if you don't have the right kind of wiring. This will let you plug your doorbell into a power outlet in your home, so you can use the Nest Hello and set up your Google Home as your chime to announce who is at the door.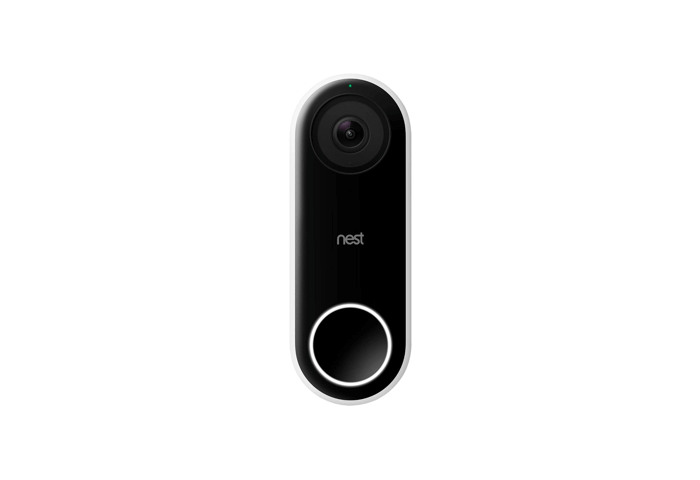 Ring 3 Plus: Best Video Doorbell for Alexa
The Ring Video Doorbell 3 Plus is the best video doorbell you can get if you use Alexa devices. This doorbell has the same features as the 2nd-generation Ring, but it also comes with enhanced dual-band WiFi capabilities. This means your Ring doorbell will always have a reliable and connection.
The Ring Video Doorbell 3 Plus also has improved motion detection zones that you can set yourself. This way, you can ignore motion from the sidewalk or road in front of your home, so you don't get too many notifications.
This Ring model is the only battery-powered video doorbell that features "pre-roll" technology. This allows your doorbell to record an extra four seconds of video before sending you a notification. This way, you can see people before they get to your door.
When you pair this device with an Amazon Echo Show, you will be able to see who's at your door. Or you can pair this doorbell with an Echo Dot, so you can talk and listen to your visitor using your Echo devices or the Alexa app.
This doorbell can be hardwired using your existing doorbell wires, or you can hook it up wirelessly. This version comes with a removable battery pack, so you can easily recharge the battery without removing the entire device.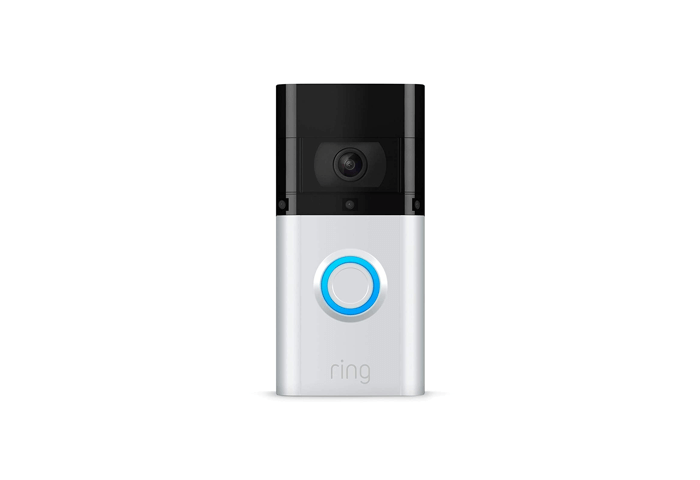 Now that you know the best video doorbells, check out our list of the best smart locks, so you can unlock the door for your visitors once you see who's at your door.
HelloTech editors choose the products and services we write about. When you buy through our links, we may earn a commission.