---
Do you have a challenging time keeping your business ahead of the competition? Indeed, creating business solutions has never been easy for any enterprise or small business. Verizon through the years develops and provides business solutions via their phone and internet services. They help businesses, both small and large. And they started this year strong by supporting the BlackBerry KEY2 LE under their Bring Your Own Device program.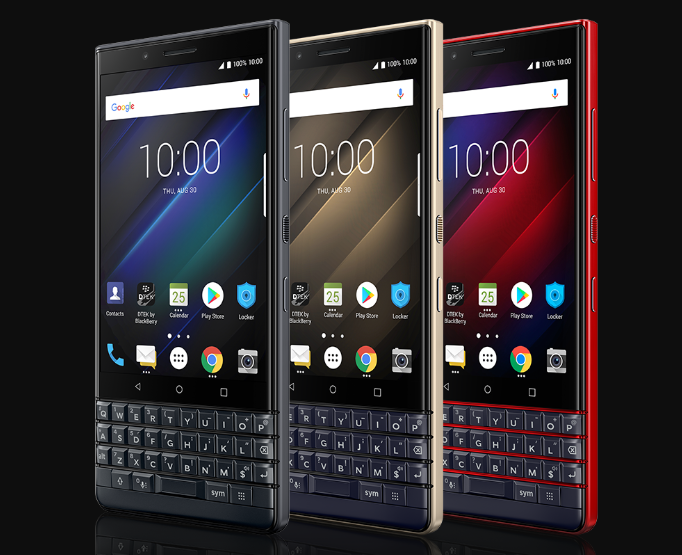 Premium Business Solutions
"We are on our way back." These were the words of BlackBerry CEO John Chen during one of its product launches in Toronto, Canada last 2014. It was a statement expressing their efforts to return to their roots by targeting business users.
Whether BlackBerry has managed to succeed at it remains debatable, but there is no denying that some of its recent phone releases have been very well-received both critically and commercially.
With Verizon now offering to activate your unlocked BlackBerry KEY2 LE and enabling you to add it to an existing line, the remarkable BlackBerry experience is being brought back to Verizon's business users. Enjoy the perks of the most extensive 4G LTE network in the country while using a reliable smartphone that meets present technological demands while providing the flexibility needed to keep up with changing business environments.
Boosting Business Productivity
The BlackBerry KEY2 LE comes with 4GB of RAM and 64GB of onboard storage, expandable via micro SD card up to 256 GB, dual SIM support, and the Google Assistant. It also has a 4.5-inch screen that provides users with a bright, clear, and colorful display. The handset is available in champagne, atomic, and slate colors. 
BlackBerry Hub is one of the features of the BlackBerry KEY2 LE designed to address business productivity. It is a BlackBerry 10 application that lets users manage their emails, text messages, and social network activities with ease. With the BlackBerry Hub, users can do all of those activities from one interface.
The phone also supports dual accounts. In other words, business users can operate and keep their professional and personal Facebook, Instagram, and WhatsApp accounts on the same phone. You can then swap between apps much faster through the use of keyboard shortcuts.
As for its battery life, the makers of this phone promises that you won't run out of juice quickly. You can stay away from the charger for as long as 22 hours of usage thanks to the KEY2 LE's 3,000 mAh battery. It also has the Qualcomm® Quick Charge™ 3.0 technology, which means you can get up to 50% charge in around 36 minutes! Truly, this phone is perfect for the busy business person who needs to get a lot of things done each day.
Privacy and Security Features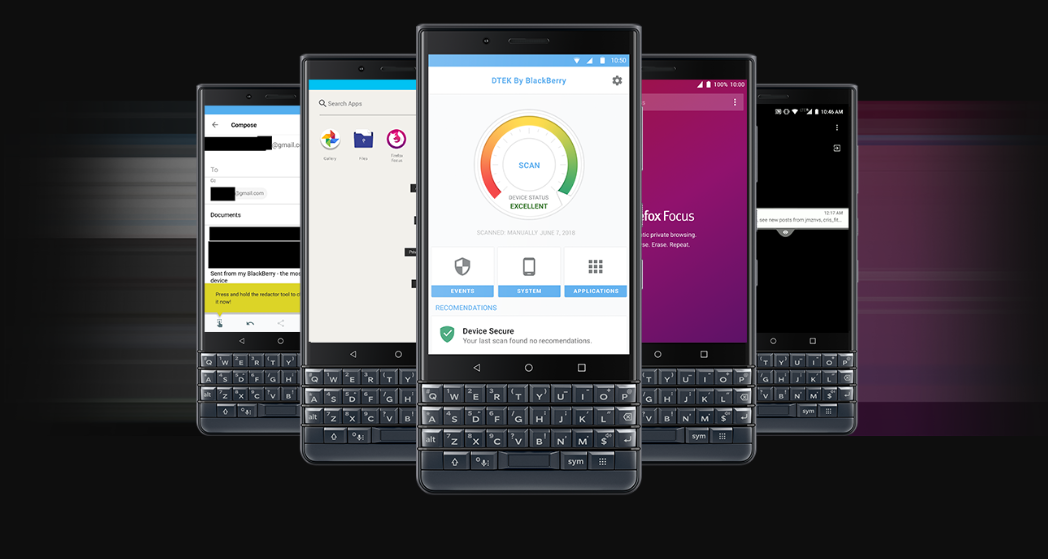 The BlackBerry KEY2 LE equally prioritizes privacy and security features. They are the very essence of what makes a BlackBerry the business person's phone of choice. Business owners will appreciate the Locker feature, Mozilla's Firefox Focus web browser, and DTEK App.
The Locker feature can help control the information synced with the cloud, as well as those that can be stored only on the phone's memory.
Mozilla's Firefox Focus web browser, meanwhile, enables privacy-focused browsing. It is designed to block online trackers, including third-party advertising, with the end goal of both improving browsing speed and protecting the user's privacy.
DTEK and Privacy lockers are designed to safeguard the confidential information of business owners. These features have been retained from the previous BlackBerry versions, keeping this version secure.
The device is now on offer for Verizon Enterprise and Small Business consumers under a "Buy it there, bring it here" arrangement. You can buy an unlocked KEY2 LE from select retailers and then activate it as an additional line in your Verizon account. Visit Verizon's Bring Your Own Device page for more details on how to do this.
---
Trending Now