Smart cameras are designed to give you a sense of security, whether you're at home or away. However, to get all the features and benefits of your smart cameras, you might want to consider spending a little more to get a subscription. With a Nest Aware subscription plan, you will not only receive notifications when your Google smart home devices detect motion or sound, you will also be able to review recorded video clips for the past 30 to 60 days. Plus, you'll get other advanced features, like activity zones, intelligent alerts, and more. Here's everything you need to know about what Nest Aware is, how to subscribe, and if it's worth it.
What is Nest Aware?
Nest Aware is a paid subscription service that saves event-based video recordings from your Nest devices to the cloud. It also comes with intelligent detection upgrades, special alerts, and activity zones. If you want more video history and 24/7 recording, there's also the Nest Aware Plus.
How Does Nest Aware Work?
Nest Aware records a short video clip whenever your devices detect motion or sound. It then stores these clips in the cloud for 30 days with the basic subscription. With a premium subscription, you get to review clips for 60 days and 10 days of 24/7 continuous video recordings.
Nest Aware also uses advanced algorithms to improve the detection capabilities of your devices. For example, you will get different alerts when your smart camera detects a familiar person or a package delivery. It can also tell the difference between a dog barking and a smoke alarm going off.
With a subscription plan, you can set up "activity zones," so you only receive alerts from certain areas. This way, you won't get an alert every time a car drives down your street. You can give each activity zone a custom name, shape, size, and color. This means your Nest app will show a timeline of color-coded events, which should make it easier to review footage from a specific zone.
If you don't have a subscription, you will still be able to view a live video feed of your cameras and video doorbells. You will also receive notifications and still photo snapshots whenever your Nest devices detect motion or sound. However, you will only be able to watch clips of events that happened in the past three hours for free.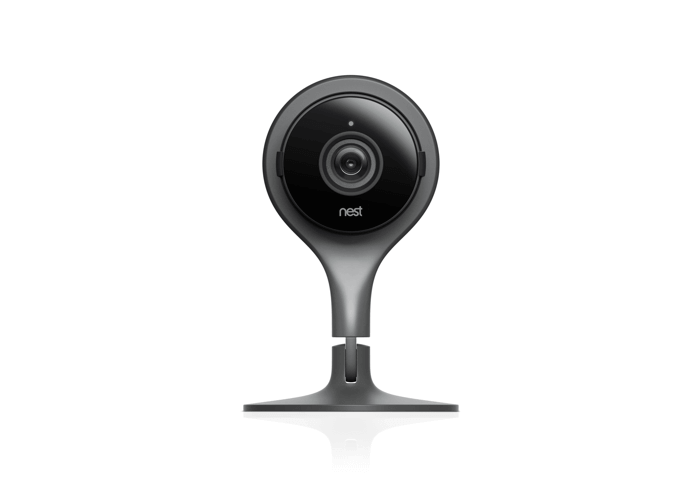 $139.99
$148.00
in stock
27 new from $139.98
6 used from $94.99
as of November 28, 2022 10:42 am
Last updated on November 28, 2022 10:42 am
Do You Need a Nest Aware Subscription for Each Camera?
You do not need a subscription for each device you own. Either subscription plan will cover all your Nest devices, including video doorbells, smart displays, and speakers.
How Much Is Nest Aware?
A Nest Aware subscription currently costs $6 a month or $60 a year, which saves you $12 annually. On the other hand, a Nest Aware Plus subscription costs $12 a month or $120 a year, which saves you $24 less annually.
Is Nest Aware Worth it?
A Nest Aware subscription is worth it if you have several smart devices in your home. Plus, if you have a subscription to an older plan, it might be worth it to invest in the new plan to get the most out of your devices.
How to Subscribe to Nest Aware
To subscribe to Nest Aware, go to store.google.com and click your profile icon. Then click Subscriptions and sign in with your Google username and password.Next, select Subscribe to Nest Aware, pick a subscription plan and a billing option. Finally, click Confirm Purchase.
Open any web browser and go to store.google.com.
Then click your profile icon. You will see this in the top-right corner of your browser window.
Next, click Subscriptions. If you're already signed in to your Google account, you can proceed to step 6.
Then enter your email address and click Next. If you see your email account listed, you can just click it instead. Make sure that it's the same email address that you use for your Nest or Home app.
Then enter your password and click Next.
Select Subscribe to Nest Aware.
Then Select your subscription plan and click Next.
Choose your billing option.
Finally, click Confirm Purchase.
If you're still in the market for a security system, make sure to check out our list of the best smart cameras here.
HelloTech editors choose the products and services we write about. When you buy through our links, we may earn a commission.
Thanks for your feedback, add a comment here to help improve the article